1 in 3 to have diabetes by 2050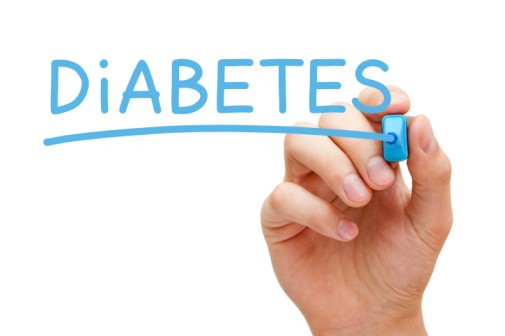 Diabetes is a disease that can lead to blindness, limb amputation and even more severe complications. While many are familiar with the disease, they might not know some of the important facts.
According to the Joslin Diabetes Center, diabetes is a disease in which the body does not produce or properly use insulin, a hormone that is needed to convert sugar, starches, and other food into energy needed to function in our daily lives. There are three main types of diabetes: Type 1, Type 2, and gestational diabetes. Type 2 diabetes is the most common. Other, less common types of diabetes include surgically induced diabetes, chemically induced diabetes, and latent autoimmune diabetes in adults (LADA), according to the Mayo Clinic.
Know the symptoms and how to prevent diabetes
Although the direct cause of diabetes remains unknown, obesity and lack of exercise appear to play a role in the development of this disease. Physicians and health care providers urge everyone, with diabetes or not, to eat healthy and exercise. These two lifestyle changes can delay or prevent the onset of diabetes.
Linda Avery, registered nurse and diabetes educator at Advocate BroMenn Medical Center in Normal, Ill. adds, "If someone wants to try and delay or prevent Type 2 diabetes, it is wise to maintain a healthy weight, be active and eat well."
According to the Mayo Clinic, the symptoms of diabetes include excessive thirst and increased urination, fatigue, weight loss, blurred vision, slow-healing sores or frequent infections, tingling hands or feet, and swollen or tender gums.
Know the facts
According to the American Diabetes Association (ADA):
1/3 of all people with diabetes do not know they have the disease.
Type 2 diabetes often does not have any symptoms.
Diabetes is the leading cause of blindness in working adults.
Diabetes is an emerging global epidemic.
Total deaths from diabetes are projected to rise 50-80% in the next 10 years.
Diabetes is more serious than we may think. In 2012, 9.3 percent of the American population (29.1 million people) had diabetes, according to the ADA. It is the seventh leading cause of death in the U.S., behind Alzheimer's and stroke. The cost of diabetes in 2012 alone reached a staggering $245 billion between direct medical costs and reduced productivity because of this disease.
Paige Beal, registered dietician and diabetes educator at BroMenn Medical Center, says, "By the year 2050 the increase in diabetes will be estimated to be 1 out of every 3 adults." Lack of awareness, combined with insufficient access to health services can lead to diabetes complications. Complications can be quite severe, including blindness, amputation of limbs, and kidney failure, according to the World Health Organization.
Listen to your body and see your doctor if you think you could be experiencing symptoms of diabetes.
Related Posts
Comments
About the Author
health enews staff is a group of experienced writers from our Advocate Aurora Health sites, which also includes freelance or intern writers.