Make the 'terrible twos' less terrible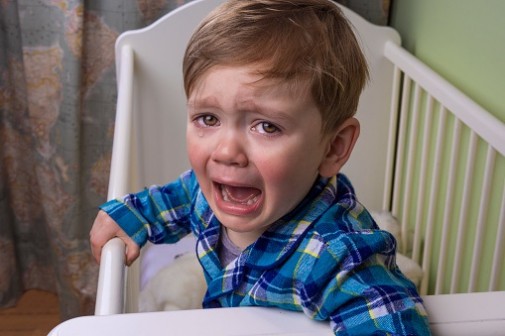 Raising toddlers can be a challenge for many parents, and 2-year-olds seem to have the worst reputation when it comes to temper tantrums and misbehaving.
Children between the age of 2 and 3 should be able to follow commands, sort objects by shape and color, and imitate actions of adults and playmates by expressing a wide range of emotions, according to the U.S. Centers for Disease Control and Prevention. Because this age is when a child begins developing a personality and starts to take in their surroundings, the ability to cope with these new discoveries can be challenging.
"As they get more intelligent and have more experiences to base things on, they learn what they can and cannot get away with," says Dr. Aaron Traeger, an Advocate Medical Group pediatrician at Advocate BroMenn Medical Center in Normal, Ill. "In order to figure out the parameters that they are allowed to operate within, they need to test the limits."
According to the American Academy of Pediatrics, the "terrible twos" seem to be caused by the struggle between the toddlers' reliance on adults in their life and their own desire for independence. The child has walking capability at this stage, making them mobile and increasing their curiosity about their surroundings. They have learned the skill of communication, giving them the ability to say "no" to things and form their own opinions of likes and dislikes. The newfound "self" of the toddler can make it difficult for parents to stay in control.
"Because it is a learning experience for these kids, it is important to be clear and consistent with everything they do," says Dr. Traeger. "If you change the rules on them or let them get away with something that is not acceptable, it will confuse them."
He advises parents to inform all caretakers in the child's life about how to handle the set rules and guidelines and to limit children's choices when they are struggling with tantrums and decision-making skills.
The American Academy of Pediatrics offers these tips to help parents navigate the terrible twos:
Concentrate on role modeling – Parents and family should model healthy active living, behaving in ways they would want their child to behave.
Routines are important – Establishing and maintaining healthy routines of regular family dinners, daily physical activity and play, adequate sleep and firm bedtime schedules are key during these formative years.
Build a team – Parents need to engage family and friends to help their child live a healthy, structured lifestyle. By having the "team" maintain the same rules and structure that the parents do, the child has a better chance of understanding what is expected of them and how they should behave.
Related Posts
Comments
About the Author
health enews staff is a group of experienced writers from our Advocate Aurora Health sites, which also includes freelance or intern writers.