Can deli meat make you seriously ill?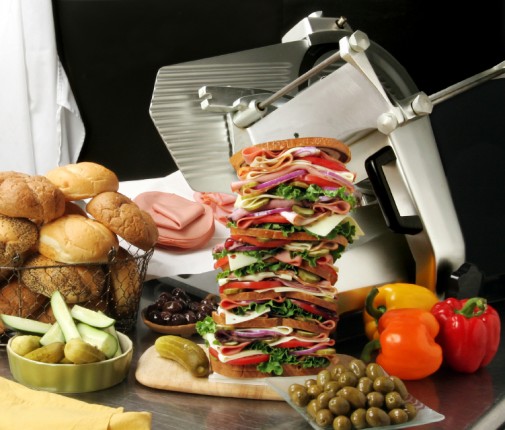 Meat lovers, take note.
The deli shop you buy your sandwich from might not be cleaning their meat slicers as often as they should, according to a recent report from the Centers for Disease Control and Prevention (CDC). Unclean meat machines increase the likelihood for the spread of listeria, a foodborne bacteria that can lead to a potentially deadly infection.
CDC researchers visited nearly 300 randomly selected delis and discovered that almost half didn't properly clean their meat slicers every four hours, which is the specified frequency from the Food and Drug Administration (FDA).
All foodborne illnesses – not just listeria – should be a cause for concern to people, says Dr. Stephen Sokalski, an infectious disease specialist at Advocate Christ Medical Center in Oak Lawn, Ill.
"Pregnant women and anyone with a compromised immune system are at the greatest risk for falling seriously ill from eating food contaminated with listeria," says Dr. Sokalski. "The infection can spread throughout the body and cause other serious illnesses like meningitis. If a pregnant woman becomes infected, it could lead to miscarriage or infection in the fetus."
Dr. Sokalski says this report is a good reminder for people to be diligent about following safe food handling practices in their own home.
He recommends the following food safety tips to reduce the risk of listeria and other foodborne illnesses:
Use separate cutting boards for fresh produce and for raw meats, poultry and seafood to prevent cross-contamination. If you only have one cutting board, clean it thoroughly after each use when switching between types of food products. The best way to clean and sanitize the board is to use bleach.
Clean the refrigerator regularly. Listeria is unique from other foodborne germs, such as salmonella, because it can grow and spread in cold environments. Use warm water and soap to wipe down the walls, shelves and drawers of your refrigerator once a week, and immediately clean up spills, particularly juices from meat or poultry packages.
Rinse raw meat and fresh produce thoroughly under water before preparing or eating.
Related Posts
Comments
About the Author
Julie Nakis, health enews contributor, is manager of public affairs at Advocate Children's Hospital. She earned her BA in communications from the University of Iowa – Go Hawkeyes! In her free time, she enjoys spending time with friends and family, exploring the city and cheering on the Chicago Cubs and Blackhawks.