How a full moon affects your kids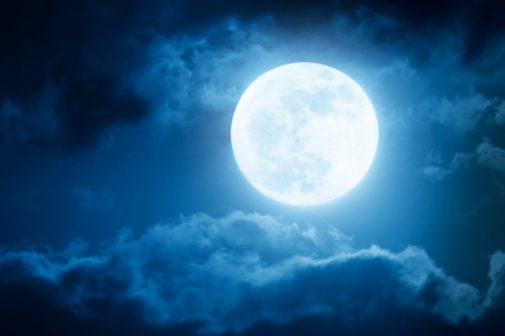 Bring together a group of experienced primary school teachers, and you might just hear all kinds of stories about the changes in children's behaviors when there is a full moon. What are the scientific facts around this supposed phenomenon, though?
A group of researchers from the Children's Hospital of Eastern Ontario Research Institute in Canada recently analyzed data from over 5,800 children, ages 9-11 from five different continents to see how lunar phases affected their sleep and activity behavior.
Data from accelerometers worn by the children was collected for 28 months and divided into three lunar phases: full moon, half-moon and new moon. The findings, published in the journal Frontiers in Pediatrics, revealed that nocturnal sleep duration around the time of a full moon was an average of five minutes shorter than during a new moon. No other activity behaviors were substantially modified.
"Our study provides compelling evidence that the moon does not seem to influence people's behavior," said lead researcher Dr. Jean-Philippe Chaput in a news release. The only significant finding was the one percent sleep alteration in full moon, and that is largely explained by our large sample size."
"Just like adults, kids will have normal cycles in their behaviors," says Dr. Aaron Traeger, an Advocate Medical Group pediatrician on staff at Advocate BroMenn Medical Center in Normal, Ill. "Don't blame these variations on the moon or rain or their teeth. Instead, realize that it is a bump in the road, and that with clear and consistent parenting, it will get better."
Have you ever noticed a change in your children's behavior during a full moon?
Related Posts
Comments
About the Author
Lynn Hutley, health enews contributor, is coordinator of public affairs and marketing at Advocate BroMenn Medical Center and Advocate Eureka Hospital in central Illinois. Having grown up in a family-owned drug store, it is no surprise that Lynn has spent almost 18 years working in the health care industry. She has a degree in human resources management from Illinois State University and is always ready to tackle Trivia Night.