The lesser-known physical signs of depression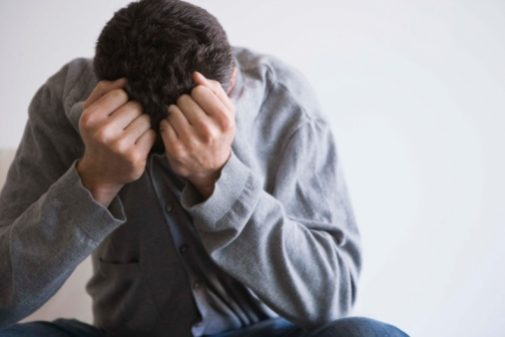 An estimated 15 million Americans struggle with depression in a given year. And while most are familiar with common symptoms like change in appetite, fatigue, persistent sadness, inability to concentrate and loss of interest in activities, there are also many lesser-known physical symptoms.
Tight muscles, headaches and even just body soreness are familiar signs, according to the Anxiety and Depression Association of America (ADAA).
"The body is a complex organism with many systems that are affected by neurotransmitters and hormones," says Dr. Sarah Katula, PhD., an advanced practice nurse in psychiatry at Advocate Good Samaritan Hospital in Downers Grove, Ill. "The neurotransmitters and hormones are affected by what we eat, how we sleep, how we play (exercise) and how we think (stressful, negative thoughts). When any of these are out of balance, the whole organism (the person) can struggle."
For instance, if we eat too much sugar, processed foods – and for some people, dairy, gluten or other possible allergens – we affect our hormones, our microbiome and then our neurotransmitters, Katula explains. "It's complicated, but we should be thinking that our gut is connected to our brain. And we should be thinking that to be 'fine-tuned', we need to eat foods that are good for us, sleep seven to eight hours a night and exercise regularly," she says.
In the same way our diet affects our brain, our brain also affects our body. Depression and chronic pain are often found together, and each can often lead to the other. Common symptoms of chronic pain that can result from depression include headaches, joint pain, muscle pain and even stomach issues, says Katula. Beyond those physical symptoms, some people with anxiety and depressive disorders also experience a chronic pain disease like arthritis or fibromyalgia, says the ADAA.
6.7 percent of the U.S. population over the age of 18 is living with some form of depressive disorder. These physical symptoms may be a warning sign that something is wrong.
Not experiencing warning signs, but want to know your risk? Take this Depression Risk Assessment to find out if you're at higher risk of developing depression.
Related Posts
Comments
About the Author
Jacqueline Hughes is the manager, media relations at Advocate Aurora Health. Previously, she was the public affairs and marketing manager at Advocate Lutheran General Hospital in Park Ridge, IL. She earned her BA in psychology at Stanford University in Palo Alto, California. Jackie has 10 plus years experience working in television and media and most recently worked at NBC 5 in Chicago. In her free time, she enjoys swimming, going to the movies and spending time with her family.