What's the likelihood that you'll die young?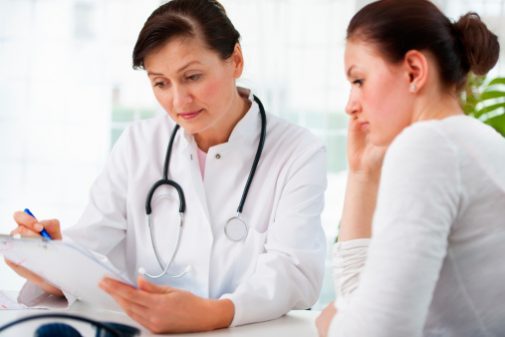 When you think of heart disease, you may associate it with variables like high weight, blood pressure and cholesterol—but what if it was much simpler than that? Instead of conducting a slew of tests to determine your risk of premature death, one study suggests all you need is your "fitness number."
It may seem obvious that unfit individuals are at a greater risk for disease and early death compared to those who live a balanced and fit lifestyle. However, fitness is rarely the only measurement when it comes to predicting risk for illnesses such as cardiovascular disease. Fitness level holds a high value in the estimation of health risks, but research has turned to "non-exercise algorithms," which call for a high volume of expensive equipment and trained staff.
The study, out of the Norwegian University of Science and Technology, examined whether testing fitness level alongside personal risk factors could "improve the reliability of predicting premature death."
As part of the study, the researchers evaluated the health data of 38,480 men and women over the span of 16 years. In that time, 3,863 of the participants died—1,133 of those deaths due to cardiovascular disease.
They divided the individuals into groups based on their estimated fitness. For every decrease in fitness level, heart-related death went up anywhere from 15 to 18 percent. Of the least fit group, individuals were at a 50 percent higher risk of death by heart disease.
"With the increase in lifestyle-related diseases around the world, estimated fitness is an easy, cost-effective method that could significantly help medical professionals identify people at high risk and improve patient management," said co-author Carl J. Lavie.
Researchers also zeroed in on other variables typically taken into account when estimating risk of early death—high weight, blood pressure and cholesterol. Compared to fitness level alone, these variables did not statistically improve the accuracy of their predictions.
A similar approach is currently being implemented in the Chicagoland area.
"As a cardiologist, I routinely assess activity level, which is a different form of testing the fitness number," says Dr. Irina Staicu, a cardiologist at the Advocate Heart Institute. "I assess the number of metabolic equivalent task (MET), used in stress testing. Based on the fitness level or activities accomplished, such as climbing flights of stairs, cleaning the house, playing different intensity sports, we give a specific number of METs and evaluate the risk of cardiovascular disease and death. I believe the fitness number to be an equivalent of METs, thus a useful cardiac risk predictor."
It is important to note that factors such as alcohol consumption, tobacco intake and pre-existing health conditions can also play a role in your risk for heart disease.
"[This] is a test that individuals can easily use to assess his [or] her own Fitness Number and Fitness Age, and in cases of low fitness, do something about it. The only thing needed is access to the internet and/or a smartphone, as we have made this tool freely available," said Ulrik Wisløff, PhD, lead investigator of the study.
It's your turn to find out… How fit are you, really?
Advocate Heart Institute is made possible through philanthropic support.
Related Posts
Comments
About the Author
Kelsey Sopchyk, health enews contributor, is a media relations coordinator at Advocate Aurora Health. She earned her BA in journalism and mass communications from the University of Iowa. In her spare time, you can find Kelsey tending to her plant children, trying new sushi restaurants in Chicago and cheering on the Cubs.