Why figure skater Gracie Gold's health is causing her to pass on chance at Olympics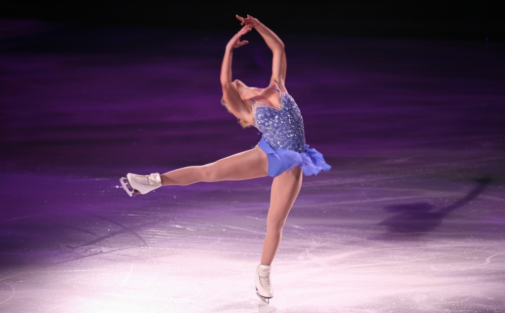 Olympic figure skating medalist and former Chicago suburb resident, Gracie Gold, 22, will miss out on her chance to represent the U.S. at the 2018 Games.
Gold announced earlier this fall that she was taking a break from training to seek professional help. It was later announced that she was being treated for anxiety, depression and an eating disorder.
"Often, care for one's own mental health is pushed off until the stress and/or symptoms are overwhelming," says Chrissy Jennings, mental health nurse and assistant clinical manager at Advocate BroMenn Medical Center in Normal, Ill.  "When symptoms of any mental health condition are exacerbated, this can lead to decline in daily self-care, function, family or social engagement and can be life changing."
The pressure of competing at an elite level can be overwhelming and can put athletes at risk for various mental health conditions. According to the National Eating Disorders Associations, the following are risk factors for athletes and eating disorders, many of which might apply to Gold: sports that emphasize appearance, endurance sports, sports that focus on an individual rather than an entire team and training for a sport since childhood or at an elite level.
The National Collegiate Athletic Association (NCAA) is among the organizations trying to raise awareness and support for athletes. In their Mind, Body and Spirit series, they report that almost three-fourths of those who have been diagnosed with a mental disorder, such as anxiety, mood disorders, etc., have their first onset by age 24.
For athletes at any level, it is important to ask for help early on. According to Jennings, "seeking professional treatment and support when symptoms first develop can help to minimize the severity and its impact on your daily life."
Related Posts
Comments
About the Author
Lynn Hutley, health enews contributor, is coordinator of public affairs and marketing at Advocate BroMenn Medical Center and Advocate Eureka Hospital in central Illinois. Having grown up in a family-owned drug store, it is no surprise that Lynn has spent almost 18 years working in the health care industry. She has a degree in human resources management from Illinois State University and is always ready to tackle Trivia Night.