5 tips to stay safe this Memorial Day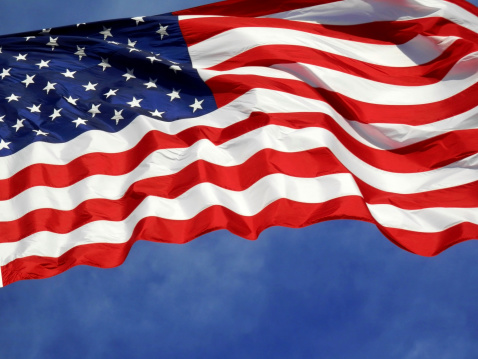 It's almost Memorial Day weekend, which many consider the official start of summer. In addition to honoring our nation's military who made the ultimate sacrifice, many Americans will be out enjoying their favorite outdoor activities with friends and family. Whether your plans include grilling out, taking a road trip or hitting the beach, it's important to plan ahead so everyone stays safe.
"No one wants to end up in the emergency department on Memorial Day, but every year, we see cases of injuries, dehydration and gastroenteritis that could be avoided with some simple preparation," says Dr. Pilar Ortega, an emergency medicine physician at Advocate Illinois Masonic Medical Center in Chicago.
Here are a few safety tips from Dr. Ortega to make sure your weekend fun stays accident-free.
Protect yourself from the heat. Drink plenty of water to stay hydrated. Wear sunscreen with a minimum 25 SPF to protect your skin. Even on cloudy days, nearly 80 percent of the sun's harmful rays can penetrate your skin, according to the American Academy of Dermatology.
Keep hot foods hot and cold foods cold. To protect yourself from foodborne bacteria when grilling or picnicking, the FDA recommends you should never consume food that has sat at 40-140 degrees Fahrenheit for more than two hours. When grilling, use a thermometer to make sure meat is fully cooked, and keep anything that has touched raw meat away from other foods.
Use extra caution around water. Never swim or boat intoxicated. Have a phone poolside so you can quickly call for help. When boating, follow the Coast Guard's recommendation that everyone wear a life jacket. Life jackets are especially important this time of year due to the cold water temperatures. The Safe Boating Council provides a checklist of boat safety supplies, including things like throwable floatation devices, a whistle, flares, a first aid kit and a VHF radio.
Be safe and responsible with alcohol consumption. During social gatherings, it is easy to get dehydrated due to increased alcohol consumption; it is a good idea to have a glass of water in addition to any other drinks. Alcohol also places patients at risk for injuries such as car accidents or falls. Talk to your friends and family ahead of time about having a designated driver or arranging for safe transportation options to keep everyone safe and having fun.
Keep an eye on kids. Make sure little ones at your gathering stay safe, too. Help them apply sunscreen every two hours. Closely supervise them around water, keeping young children within arm's reach. Never leave children in a parked car, even if it feels cool outside. According to the CDC, temperatures can rise to dangerous levels within 10 minutes, even with a window cracked.
Related Posts
Comments
About the Author
Sophie Mark, health enews contributor, is a Public Affairs Intern at Advocate Illinois Masonic Medical Center in Chicago. She is also a student at Loyola University Chicago, where she is completing her degrees in Advertising/Public Relations and English. In her free time she loves reading, baking, and exploring the city.