Can these foods help you breathe better?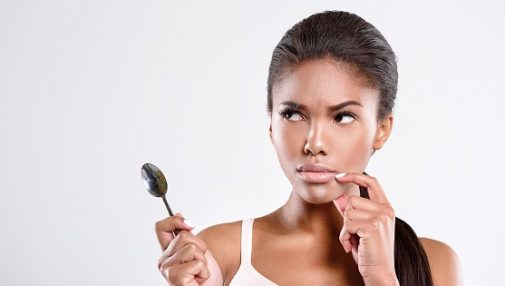 The positive health effects of fruits and vegetables like blueberries and purple potatoes to help ward off heart disease and cancer have been known for some time. But now, a new study links these antioxidant– and flavonoid-rich foods to another benefit: protecting your lungs.
Researchers have found that study subjects who ate the most foods containing a flavonoid, called anthocyanins – found in dark-skinned fruits and vegetables, such as red and purple grapes, eggplant, black raspberries and more – held on to the best lung function as they aged.
The study followed 463 adults from Norway and England over a period of 10 years. Researchers observed an association between lung health and anthocyanin consumption, noting that those who had a large quantity of dark-colored fruits and vegetables in their diet had better lung health than the subjects who did not.
The effect was present only among those subjects who had never smoked or who had ceased smoking. Current smokers showed no benefit from the anthocyanins.
"Our study suggests that the general population could benefit from consuming more fruits rich in these flavonoids, like berries, particularly those who have given up smoking or have never smoked," said study lead author Vanessa Garcia-Larsen, in a press release. "For smokers, quitting remains the best thing they can do to protect their health."
Jodi Upchurch, a registered dietitian at Advocate Eureka Hospital in Eureka, Ill., believes fruits and vegetables are a mainstay of a healthy diet. "Fruits and vegetables are rich in nutrients and low in calories, which makes them a great nutritional benefit," she says. "A wide variety of each is suggested each day to reach the recommended 5-9 servings."
For a delicious way to get some anthocyanin-rich fruits into your diet, Upchurch recommends her favorite fruit salad recipe:
Ingredients
1 pint blackberries
1 pint blueberries
1 cup fresh cherries, pitted
16 ounces strawberries, sliced
2 tablespoons fresh mint, chopped
½ lime, juiced
1 tablespoon honey
Instructions
Add the fruit and mint to a large bowl.
In a small bowl combine the lime and honey.
Add the lime and honey mixture to the fruit and gently toss to combine.
Serve immediately or refrigerate until ready to serve.
Nutrition Facts per serving (6 servings)
Calories 120, Fat 0g, Total Carbohydrate 30g- Fiber 6g, Sugar 20g, Protein 2g, Sodium 4mg
Related Posts
Comments
About the Author
health enews staff is a group of experienced writers from our Advocate Aurora Health sites, which also includes freelance or intern writers.