Plant without feeling aches and pains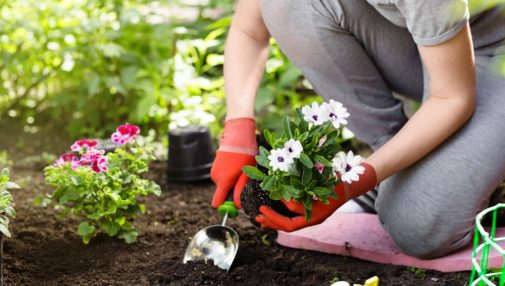 Flowers, trees, shrubs, fruits and vegetables come to life during the warmer months. This colorful scenery looks pretty, but often the hard work in maintaining landscape takes a toll on your body. The National Gardening Association advises taking at least 10 minutes to prepare yourself before planting, which can help prevent soreness in the long-run.
"Gardening is one kind of physical activity which is often overlooked. The physical demands can be quite significant. Proper preparation is key to preventing injuries. This includes a gentle warm up and stretching before and afterwards," says Dr. Marc Hilgers, a sports medicine physician with Advocate Medical Group in Aurora, Ill.
Dr. Hilgers also says it is necessary to have proper hydration. He advises gardeners to drink enough to make up for water lost to sweat.
"The older one gets, the more time is spent before and after an activity to prevent injury and to promote recovery," he says.
Check out these six tips to help maintain proper body mechanics and safety when putting your green thumb to use: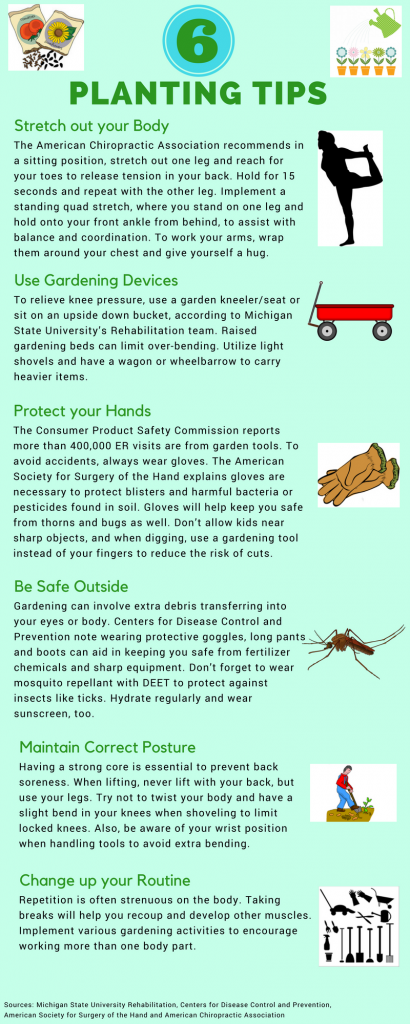 Related Posts
Comments
About the Author
Kelsey Andeway, health e-news contributor, is a public affairs intern at Advocate Health Care in Downers Grove. She is a senior at Loyola University Chicago earning a bachelor's degree in Communication Studies with a minor in Dance. In her free time, Kelsey enjoys dancing, baking, and taking long walks with her Chocolate Lab.