Is this holding you back from living a healthier life?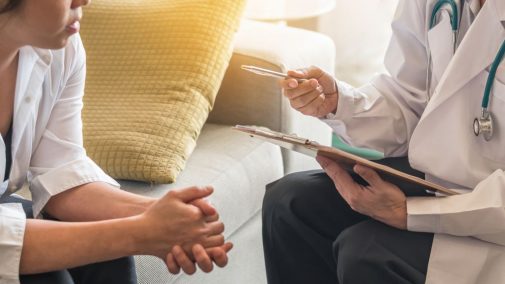 When it comes to your health, the age-old saying "ignorance is bliss" could not be farther from the truth. In fact, the American Heart Association (AHA) claims that low health literacy may be one thing holding you back from living a healthier life.
According to a recent statement by the American Heart Association, health literacy is defined as "the degree in which individuals are able to access and process basic health information and services and thereby participate in health-related decisions."
Currently, only 12 percent of Americans have the health literacy skills to successfully navigate the health care system, the AHA found. Limited health literacy is common among racial and ethnic minorities, older adults, people who with limited English skills and those with less education and economic stability, according to the statement.
Anne Lipira, a cardiac rehabilitation nurse at Advocate Good Samaritan Hospital in Downers Grove, Ill., says the majority of patients she sees have an alarmingly low health literacy.
"If increasing my patient's health literacy was the only thing changed, their outcomes would improve immensely," she says.
In the U.S. in particular, the public is at a higher risk for cardiovascular disease due to low health literacy. This invisible barrier can be associated with limited knowledge of health conditions and medications, poorer overall health status, higher health care costs and increased likelihood of rehospitalization and mortality.
For example, according to the AHA, individuals who are treated in the emergency room with heart failure and have low health literacy have a 40 percent greater likelihood of returning to the hospital within 30 days.
Many times, the solution starts in the health care provider's hands. Health care professionals should look to individualize care and avoid confusing jargon the patient most likely will not know. Lipira says many people do not understand what is being said when they are in a health care situation, but are too afraid to ask for clarification.
"Never be afraid to ask questions if you do not understand something because you need to know what is happening to your body," she says.
A large barrier in understanding your health is asking the right questions. For example, the next time you are at the pharmacy picking up medication, never be afraid to ask the following questions:
What is this medication?
Why am I taking this?
When do I need to come back and get this prescription refilled?
Lipira says Advocate Good Samaritan has great communication strategies between clinicians. Fighting back against low health literacy is a top priority, and they relay information to one another when a patient may need additional help and info.
"Our focus is on the patient, and that makes it a great place to work," she says.
What can you do to increase your health literacy? Lipira suggests one of the most important things is to identify your support system. For example, your support system might be a significant other, sibling, roommate, friend, neighbor or family member. They will hear things you might miss, so it's important to bring them with you to a doctor's appointment. If you do not have a support system available to you, do not be afraid to ask for help. Your doctors and health care staff are there to help you find the support you need.
Related Posts
Comments
About the Author
Margaret Sutton, health e-news contributor, is a public affairs intern at Advocate Good Samaritan Hospital in Downers Grove, Ill. She is a senior at Olivet Nazarene University earning a bachelor's degree in public relations & strategic communications with a minor in political science. In her free time, she enjoys spending time with friends and family while also attempting to learn three different languages on Duolingo (French, Swedish, and Dutch). Margaret is always on the search for a good farmer's market or a new restaurant in the city.