3 tips to combat wrinkles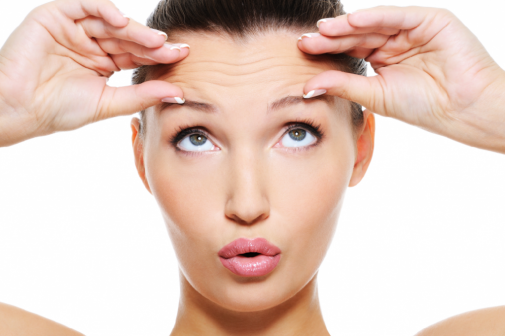 Aging is a scary thought for many of us, especially developing lines and wrinkles on our youthful faces. Time naturally takes a toll on our appearance, even though we may not be thinking about it at a young age.
According to the American Academy of Dermatology, skin aging is caused by both natural and controllable causes. As we age, skin naturally becomes thinner and more lines appear, but we can also influence the aging of our skin by our lifestyle choices.
Dr. Michael Ogilvie, a plastic/reconstructive surgeon at Advocate Christ Medical Center in Oak Lawn, Ill., sheds light on facial aging and the different ways we can combat those dreaded wrinkles. He explains that facial aging is caused by skin damage, fat loss and sagging, which produces the appearance of skin drooping and wrinkles. Although both men and women develop these, women especially see them more frequently in their cheeks and eyes. Luckily, there are many treatment options offered for the different variations of aging needs.
"It is important to recognize that facial rejuvenation does not always mean surgery," says Dr. Ogilvie. "There are less invasive treatments offered."
"While surgery is always an option, there are ways to combat aging before getting to that point," says Dr. Ogilvie. "For skin damage caused by sun exposure, lasers are a great way to take care of those telltale signs. Fat loss and ptosis, or skin drooping of the face, may be improved with dermal fillers, while neuromodulators, such as botox, can be used to lessen the appearance of facial wrinkles, helping to make the face look rejuvenated. Neuromodulators should not be seen as an afterthought. It should be started early – late 30s to 40s – before wrinkles start to set in permanently. There is always the option of a face lift to help with sagging skin in your later years, as well."
Dr. Ogilvie recommends the following helpful tips to keep your youthful glow and protect yourself from the controllable aspects to aging:
Related Posts
Comments
About the Author
Allison Garetto, health enews contributor, is a public affairs intern at Advocate Christ Medical Center in Oak Lawn. She is a senior at the University of Illinois in Urbana-Champaign, where she is pursuing a degree in communication and a minor in psychology. Allison is a vegetarian, artist and travel enthusiast.