Is soda your go-to beverage?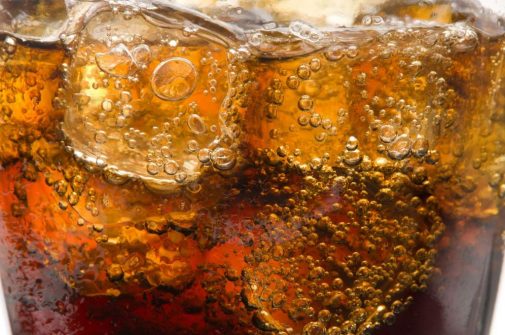 Soda consumption is a much-debated topic. To tax or not to tax? To drink or not to drink? The sweet, sugary beverage is marketed as something that makes a person feel good. But while some may find the taste binge-worthy, health professionals say drinking soda on a regular basis comes with some serious health risks.
Here are six health risks to keep in mind:
1. Kidney damage and kidney stones: Diet sodas are linked to a decrease in the glomerular filtration rate (GFR) of the kidney, a key measure of the kidney's function. The GFR measures the amount of blood passing through glomeruli, which are clusters of kidney filters for waste in blood, according to the National Kidney Foundation. While the GFR naturally decreases with age, drinking more than two diet sodas per day can speed up this decrease.
And it isn't just diet sodas; Dr. Maria Khan, a nephrologist at Advocate Condell Medical Center in Libertyville, Ill.,says kidney stones can form as a result of the fructose content in sweetened colas. "The relative risk is 23 percent higher among those drinking one or more sugar-sweetened colas per day compared to non-users as described in this study," she explains.
2. Diabetes: Diabetes is a chronic disease that occurs when the body either produces no insulin, too little insulin or cannot properly use the insulin it produces. Insulin is essential to helping your body metabolize blood sugar. People who drink just one or two sugary drinks on a regular basis have a 26 percent greater risk of developing type 2 diabetes than those who don't, according to Harvard's School of Public Health.
3. Obesity: Research suggests in the U. S., one in six children and two in three adults are likely overweight/obese. The standard 20-oz. soda contains between 15 and 18 teaspoons of sugar and 250 calories or more. In addition, the calories from sugary drinks like soda tend not to make a person feel as full as food.
4. Heart issues: A study involving more than 40,000 men over two decades revealed that drinking just one sugary drink daily increases heart attack risk by 20 percent. The findings indicate that chronic heart diseases, and other related issues with arteries and blood pressure, can also arise as a result of guzzling soda.
"I educate my patients to avoid sweetened beverages and to drink moderate amount of water instead," says Dr. Khan. "The high sugar content in the sweetened beverages is a risk factor for obesity, and obesity-related conditions such as diabetes, high blood pressure and chronic kidney disease.
5. Brain effects: Soda has been traced to overall smaller brain volume; researchers have found frequent soda drinking can shrink the hippocampus – the brain area responsible for learning and memory.
6. Weakened teeth: Drinking elevated amounts of soda weakens tooth enamel. The sugar in these drinks works with bacteria to form teeth-attacking acid.
But the risks don't stop there.
"Cardiovascular events, gout and bone fractures due to decreased bone density are also conditions linked to excessive sweetened soda consumption," says Dr. Khan.
Related Posts
Comments
About the Author
Jack Vicik, health enews contributor, is a public affairs and marketing intern at Advocate Condell Medical Center in Libertyville, Ill. He recently graduated Cum Laude from Southern Illinois University with a B.A. in Mass Communications & Media Arts and a minor in Creative Writing. In his free time, he enjoys creating and listening to music, spending time with loved ones and exercising.