Do this to feel thinner in 30 minutes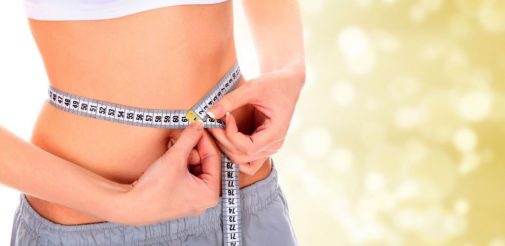 Researchers report that just one 30-minute workout could be enough for people to feel thinner and stronger, according to a 2017 study published in Psychology of Sport and Exercise.
Sixty college-aged women with body image issues were assigned to a challenging 30-minute cycling workout or to 30 minutes of quiet reading. Immediately after the workout and again 20 minutes after, those who exercised reported feeling better about their body image.
Exercise triggers the release of endorphins, which is known to make people feel happy. Researchers thought this might be the reason for the improved body image. However, upon analysis of the participants' responses to questions about mood, self-confidence and self-perception, the active women felt thinner and stronger, regardless of their mood or confidence levels.
"Women's perceptions of their strength and their body fatness changed during exercise, and statistically, we can show that that's what caused the change in body image," said senior author Kathleen Martin Ginis, professor of health and exercise science at the University of British Columbia in Canada, in a press release. "We all have those days when we don't feel great about our bodies. Our research shows that one way to feel better, with pretty much immediate effects, is to get moving."
But don't think you can "dial-in" your workout. "We only see these body image improvements with at least moderate to heavy intensity," Martin Ginis says. "Women have to feel challenged so they can walk away saying, 'Wow, I am strong. I am capable.'"
"Exercise has great physical benefits, but it also has psychological benefits. Exercise may improve mood, reduce stress, increase energy and improve self-confidence and body image," says Dr. Leah Ustas, a psychiatrist affiliated with Advocate Christ Medical Center in Oak Lawn, Ill.
It's important to note that the women participating in the study were all regular exercisers. "If you are new to working out, I recommend you get a physical first through your primary care physician and then start with a workout suitable for your fitness level," says Dr. Ustas. "You don't want to get discouraged and give up because you cannot complete an advanced workout."
Related Posts
Comments
About the Author
Kate Eller, health enews contributor, is a regional director of public affairs and marketing operations. She came to Chicago and Advocate Health Care in 2014 after living in Iowa, Nebraska, Missouri, Kansas and Texas. She enjoys road trips, dogs, minimalism, yoga, hiking, and "urban hiking" around Chicago while taking photos for Instagram.