Can we learn to forget traumatic memories?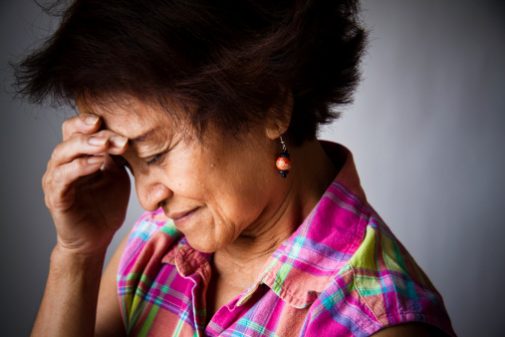 Most everyone treasures good memories. Events like falling in love or the birth of a child are stored in the brain and retrieved later for recall. A sight, sound or smell can bring back a rush of memories from a pleasant experience.
But happy events are not the only ones that linger in our minds.
Naturally, you might want to forget painful events, such as being in danger or physical pain. Fortunately, the brain can intentionally forget things we'd rather not remember. Suppression is the intentional forgetting of unwanted memories. How does the process of diminishing the importance of painful memories happen in the brain?
"Memories happen as brain cells form connections," says Sara Beno-Chambers, a neurology nurse practitioner at Aurora BayCare Medical Center in Green Bay, Wis. "Neurons are the basic building blocks of the nervous system, and they grow stronger as we remember the events linked with the memory."
This process is called strengthening, and every time we recall a memory, it solidifies more in our mind and increases in proportion.
"When we have a strong adverse emotional response to an event, our brains are more likely to recall that event in vivid detail," says Beno-Chambers. "Negative memories that we can't accept may lead to chronic anxiety or phobias."
Now, a recent study published in the Journal of Neuroscience finds that to forget negative events, the brain first needs to recall them in detail.
Persistent harmful memories can cause post-traumatic stress. Post-traumatic stress disorder (PTSD) is often characterized by hyperarousal and sleep disturbances.
"Trauma survivors often have difficulty forgetting disturbing events. However, the brain can be directed to reinterpret a traumatic event and control the reaction to it," Beno-Chambers says. "It's a strategy that can be practiced and is especially useful for easing the experience of anxiety."
Researchers continue to investigate intentional forgetting as a means to alleviate traumatic recall.
"We recognize that everyone experiences trauma differently," says Beno-Chambers. "But for those whose bad memories disrupt their lives, intentional forgetting may be the most effective means for recovery."
Related Posts
Comments
About the Author
Bonnie Farber, health enews contributor, is a communications professional in the Public Affairs and Marketing Operations Department at Advocate Aurora Health. Her experience includes integrated product marketing in the biotechnology field, strategic communications at American Family Insurance and UW Credit Union, and marketing communications consulting for non-profit organizations in Wisconsin and Minnesota. She holds a degree in History from University of Wisconsin-Madison and enjoys playing music in a Brazilian percussion band and volunteering for a listener-sponsored radio station in her free time.