Should you sleep on your back, stomach or side?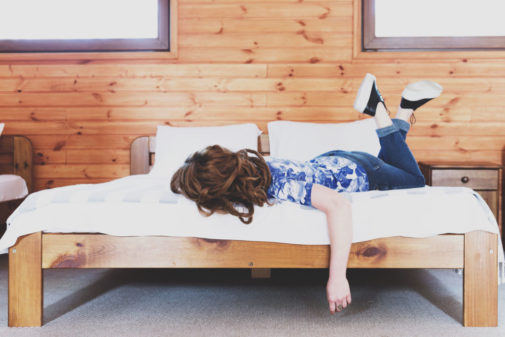 We've all been there – you wake up with a pounding headache and throbbing back and you feel as though your only hope of putting some pep in your step is via a caffeine drip.
It could be that the way you're sleeping is to blame.
"Patients with back and neck pain benefit from sleeping on their back," explains Dr. Amit Gupta, a sleep medicine specialist with Aurora Medical Center in Oshkosh, Wis. "And patients with snoring and sleep apnea benefit from sleeping on their sides."
Not only are there medical benefits to certain sleeping positions, but the way you sleep could be accelerating how old you look.
"If you're concerned about face wrinkles, you should sleep on your back," says Dr. Gupta, "as a particular side position or stomach-sleeping may promote wrinkling on that side of the face."
It's not too late to work on your sleeping posture. Check out the picture below see what might be best for you.
Having trouble sleeping? Take a free online quiz to learn if you might have sleep apnea.
Related Posts
Comments
About the Author
Brianna Wunsch, health enews contributor, is a public affairs coordinator for Advocate Aurora Health with a BA in public affairs from University of Wisconsin - Green Bay. In her free time, Brianna enjoys living an active lifestyle through biking, hiking and working out at the gym, but even more than that, she especially loves spending quality time with her two cats (Arthur and Loki), son and husband.