Ready to have a baby? This specialized expert can help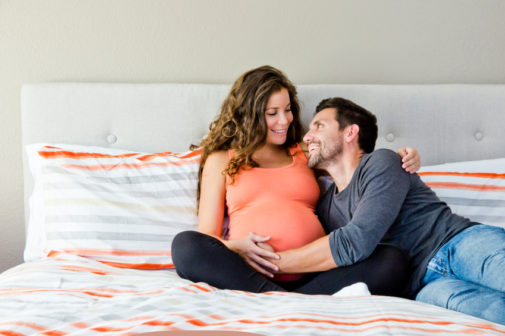 The journey to starting a family, while always exciting and joyous, can also cause feelings of anxiety for expectant parents, especially first-time parents. What should new parents know before getting pregnant? Are you experiencing a common symptom of pregnancy or could it be something more? Is a natural birth recommended? What about breastfeeding?
Understandably, expectant parents have a million questions running through their minds. That's where a certified nurse midwife can help.
"More and more women are turning to certified nurse midwives to help them navigate this exciting time of their lives because they are looking for a more personal connection to a provider who can deeply understand their need and help them to play an active role in their pregnancy care," says Karen Wennerberg, a certified nurse midwife with Advocate Illinois Masonic Medical Center in Chicago.
Like most obstetricians, midwives offer family planning as well as comprehensive clinical services before, during and after delivery, including assistance during the actual delivery as well as lactation assistance after birth. They can also assist with testing and treatment of sexually transmitted infections, contraceptives and breast health screenings.
If a woman is known to have a high-risk pregnancy, that woman's care may be best referred to an obstetrician, but in many cases, nurse midwives are trained to deliver care before, during and after birth. And their services are growing in popularity.
"Despite what a particular woman might look for in a provider, midwives and obstetricians are equally committed and qualified to ensuring both mom and baby stay healthy and happy throughout and after the pregnancy," says Wennerberg. "Women should feel empowered in taking control of their health, and as certified nurse midwives, we can help women achieve that."
Related Posts
Comments
About the Author
Jaimie Oh, health enews contributor, is regional manager of public affairs and marketing at Advocate Health Care. She earned her Bachelor's Degree in Journalism from the University of Missouri-Columbia and has nearly a decade of experience working in publishing, strategic communications and marketing. Outside of work, Jaimie trains for marathons with the goal of running 50 races before she turns 50 years old.