What is positive psychology?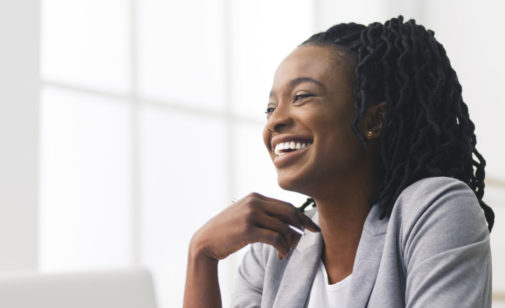 With so much uncertainty these days, fostering qualities such as resilience, kindness and optimism are important when navigating our family and work lives. One way to approach that is through positive psychology, a growing field that focuses on strength-building and resilience.
More specifically, positive psychology is a scientific approach to studying human thoughts, feelings, and behavior that emphasizes strengths instead of weaknesses and builds upon what is good in life rather than focusing on the negative aspects.
According to Dr. Michael McNett, non-interventional pain management physician at Aurora Health Center in Milwaukee, positive psychology can involve positive experiences that result in happiness, joy and inspiration, or positive qualities such as compassion or gratitude.
"In the midst of stress, turmoil, and change, it can become easy to fall into negativity, focusing only on our problems," Dr. McNett says. "In doing so, we too easily lose sight of the enormous bounty of good things we have in our lives. That's where positive psychology can help us."
He said a good illustration of this involved a study focused on extremely depressed people who completed a simple exercise that involved identifying three things that went well that day and then writing them down. Then, after each item, the participants explained why that happened. On average, their depression score went down by 50% and many considered themselves less depressed and happier.
"Consciously fostering gratitude for these positive things, whatever they might be, gives us the resilience to see through our challenges,'' Dr. McNett says.
Positive psychology can also help us enhance the quality of our life. Volunteering time to a cause you believe in improves overall health and well-being, spending money on experiences increases happiness more than spending it on material possessions and the more we cultivate gratitude, the happier we will be. One workplace benefit: A positive outlook helps boost job performance.
"Positive psychology encourages us to shift our perspective,'' Dr. McNett. "By instilling a bit of optimism and gratitude into our thinking, our outlook on life will be much more positive. And at the current moment, who couldn't benefit from that?"
Related Posts
Comments
About the Author
Andy Johnson, health enews contributor, is a public affairs coordinator with Advocate Aurora Health. He's been with Advocate Aurora since 2000 serving in various internal and external communication roles. He previously worked as a reporter and editor for the Journal Times and Burlington Standard Press. He enjoys kayaking, biking, and camping but most of all, spending time with his family.