How a little optimism could help with recovery from this serious condition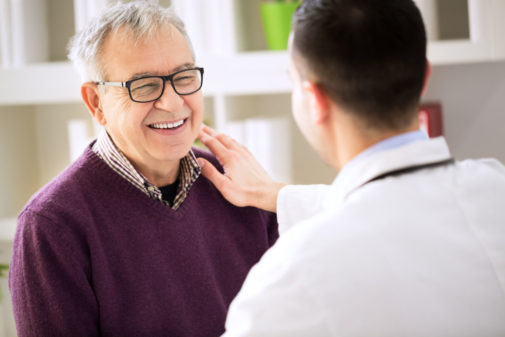 Having a stroke can put your life at risk and is a leading cause of disability in the United States, but a new study suggests that a little optimism could help with recovery.
The research presented at an American Stroke Association conference suggests that optimism was associated with less inflammation after a stroke, and inflammation can inhibit stroke recovery. A lead author of the study said that "boosting morale may be an ideal way to improve mental health and recovery after a stroke."
Dr. Demetrius Lopes, director of Advocate Health Care's stroke program, says the best way to recover well from a stroke is to identify it quickly and get immediate treatment.
"A stroke can be such a serious event for both patients and families, but it never hurts to have a hopeful outlook," Dr. Lopes says. "Providers and families can help patients get through difficult conditions like stroke by thinking about both mental and physical health."
About 800,000 Americans each year have a stroke, according to the Centers for Disease Control. Dr. Lopes says that when it comes to a stroke, every second counts. Because for every minute a stroke goes untreated, nearly 2 million brain cells die.
And if you think someone is having a stroke, remember a test called BE FAST (Balance, Eyes, Face, Arm, Speech, Terrible Headache) can be used by anyone to identify up to 75% of strokes.
Look for balance or coordination issues, sudden blurred, double or lost vision in one or both eyes, a facial droop, an arm or leg that goes weak, speech that is slurred or garbled and a terrible headache. The "T" can also mean "time," representing the extreme urgency needed to get the person emergency care as quickly as possible to minimize damage to the brain. It is true that some strokes occur suddenly, with no warning signs or symptoms.
Want to learn more about your risk for stroke? Take a free online quiz.
Read more:
Related Posts
Comments
About the Author
Mike Riopell, health enews contributor, is a media relations coordinator with Advocate Aurora Health. He previously worked as a reporter and editor covering politics and government for the Chicago Tribune, Daily Herald and Bloomington Pantagraph, among others. He enjoys bicycles, home repair, flannel shirts and being outside.