'Everyone deserves a fair opportunity to succeed…no matter what package they're wrapped in.'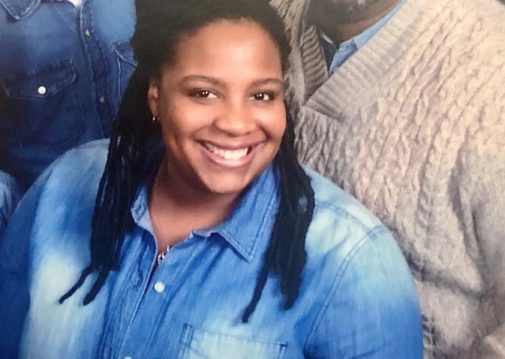 In her early years working at Advocate Good Samaritan Hospital, Tiffany Gardley, circulated the room during an annual banquet held for volunteers, mingling with the guests.
As the recipient of a college scholarship – awarded as part of the event – addressed the crowd, a man seated in the audience stopped Gardley.
"That could be you up there," he told her. "She's going to college – that could be you."
The man seated next to him chimed in, telling Gardley he knew a woman who had gone back to college to get her degree. She was struck by their assumption that she didn't already have an education when in fact, Gardley earned a master's degree well before coming to work at Good Samaritan.
"I told them, 'If I go back to school, it would be for my doctorate,'" Gardley said. "'Why didn't you think I was college educated?'"
The men said nothing.
While these men, like others she's encountered as a Black woman, didn't have malicious intent, they made harmful assumptions, perhaps based on the color of her skin. And in times when the country is grappling with racial disparities, it's important to recognize and learn from these microaggressions, Gardley said.
"I think it's important because at the end of the day, everyone deserves a fair opportunity to succeed," she said. "Everyone deserves the opportunity to come to work and do their best work no matter what package they're wrapped in."
Gardley, now manager of volunteer services, communications and transport, said her family has always valued education and hard work. She credits that instilled drive to her success. After studying sociology in college and then public administration in graduate school, Gardley worked in the government sector in community affairs roles and eventually transitioned to a job in healthcare – managing volunteers for a hospice organization.
After taking a few years off to be a stay at home mom to her sons, who are now 13 and 8, Gardley learned of an opening at Good Samaritan, which appealed to her in part because it was close to home. After securing the position of manager of the volunteer services department, the Daisy Basket gift shop and the Gingham Tree resale shop five years ago, her role has grown to also oversee patient transport, telecommunications, and the hospital entrance screeners.
Gardley said whenever she takes on a new role as a manager, she takes time to listen to and connect with her team members so she can best lead them.
She's also proud of her role co-chairing the newly developed Central Chicagoland PSA Diversity, Equity and Inclusion efforts. She also co-chaired the hospital's culture of inclusion lunch celebrations that focused on diversity and inclusion. Gardley helped expand the scope of the celebrations to include meaningful initiatives, like working with team members on career advancement and informing them of tuition reimbursement opportunities.
That work is close to her heart, she said, adding that sometimes she wonders, "'where would I be in my career if I wasn't a woman of color? Has my career been stifled?' Sometimes that weighs heavy," she said.
But then Gardley said she also thinks about her grandparents and the opportunities she knows they didn't have – and how proud they are of her.
"I definitely believe we're moving in the right direction," she said, in part crediting efforts like Advocate Aurora Health's Diversity, Equity and Inclusion initiatives.
"The work we're doing…although it can be difficult and uncomfortable, it's completely necessary if we are going to make the world a fair and equitable place for our children and grandchildren."
Click here for more stories about doctors, nurses and others working on the front lines.
Related Posts
Comments
About the Author
Kate Thayer, health enews contributor, is a public affairs coordinator with Advocate Health Care. She spent nearly two decades as a journalist, most recently as a reporter at the Chicago Tribune. Throughout her career, Kate has written about public health, politics, government, education and legal issues, along with human interest stories. She enjoys running, podcasts and her twin daughters.