"We can grow on many levels when we begin to look through the lens of inclusion"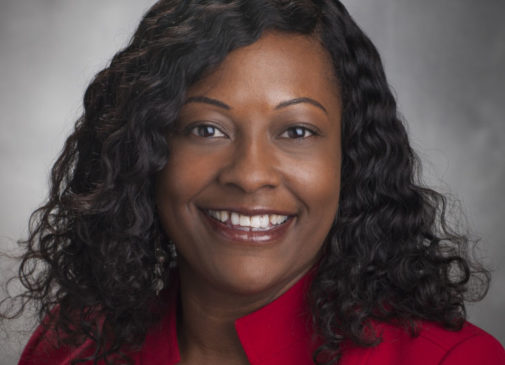 Dayla Randolph believes health care can provide a broad spectrum of opportunities for those looking to enter the workforce – especially people of color.
As system vice president for organizational learning and development at Advocate Aurora Health, Randolph plays a leading role in creating a pipeline to diverse talent and connecting them to a wide variety of jobs.
"Supporting our clinicians' and team members' career growth and development is important, but we also must take advantage of the great opportunities we have to increase diversity within our health care system as well," Randolph said.
Randolph has seen these opportunities come to life in her own 15-year career at Advocate Aurora Health. She started as an intern and within a year became a leadership development consultant at Advocate South Suburban Hospital in Hazel Crest, Ill. She credits much of her continued growth and longevity to Advocate Aurora's steady commitment to developing leaders of color.
Through her journey she's now focused on the health system's workforce development program where diverse candidates are brought into Advocate Aurora at the entry level to begin on a career path that has wide-reaching benefits.
"It really goes full circle – the job brings them into a workforce where they gain employment and support to move up within the organization," said Randolph. "Add the compensation they receive to care for and support their family, which impacts their community in ways that can build wealth in their neighborhoods and provide better access to healthcare."
When it comes to creating a better work environment, Randolph believes that diversity, equity and inclusion is not something that exists on its own, but it is an integral part of the work she leads her team to do. With more diverse and inclusive workplaces, a welcoming environment is created for team members to thrive and provide the best care possible for our unique patient populations.
"We are intentional about building a pipeline for diverse leaders and making sure there are people of color represented in our learning development programs so that we improve representation at the leadership level as well," Randolph said.
As our nation continues to fight through the pandemic of COVID-19 and systemic racism, Randolph is encouraged by those who are willing to learn in ways that can change behaviors.
"It can be a lot of work, but the resources and tools are there to help educate us all in this journey," said Randolph. "We can grow on many levels when we begin to look through the lens of inclusion."
Click here for more stories about doctors, nurses and others working on the front lines.
Related Posts
Comments
About the Author
Latoya Campbell, health enews contributor, is a Public Affairs Coordinator at Advocate Aurora Health. She has a BS degree in Communications/Broadcast Journalism from the University of Illinois Urbana-Champaign and previously worked in digital and graphic marketing for a public library. She enjoys spending time with her family and friends, fitness activities and a good spa day.