Do you have dry skin from all that hand washing?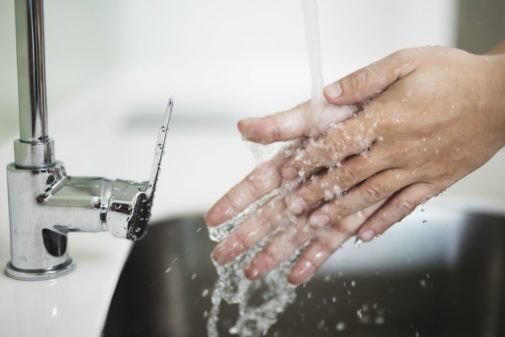 Diligent hand washing with soap and water, or using alcohol-based hand sanitizer, can help stop the spread of COVID-19. But it also can lead to dry hands.
How do you prevent dry hands and the spread of the virus at the same time?
Dr. Amy Brodsky, a dermatologist with Advocate Lutheran General Hospital, shares tips on how to keep your skin healthy during extensive, but necessary, hand washing.
"Soap and water not only rinse away germs, but also strip the skin of natural oils, causing it to dry out," says Dr. Brodsky. "This can cause dry skin and for some dermatitis, a skin irritation that looks red, swollen and dry. Hand hygiene is extremely important during the COVID-19 outbreak and there are steps you can take to prevent skin irritation."
Taking preventive measures can help alleviate dryness. Here are three tips to follow:
Wash your hands in lukewarm water using soap, for at least 20 seconds. Hot water can damage your skin. Use alcohol-based hand sanitizer when soap and water is not available.
When drying your hands, remember to use a towel or paper towel versus an air dryer, and dry under your rings.
Use a hand cream to moisturize after applying hand sanitizer or washing your hands. A lotion has more water than oil and a cream has more oil than water, therefore cream is a better way to moisturize.
If you develop cracked, swollen, or itchy skin, you may need advice from a dermatologist and prescription strength topicals.
Related Posts
Comments
About the Author
Neda Veselinovic, health enews contributor, is a public affairs coordinator at Advocate Lutheran General Hospital. She has more than five years of public relations experience and most recently worked with clients in the travel and hospitality industries. She prefers to spend her time with a cup of coffee and a good read and always welcomes book recommendations.