A physician's perspective on health equity and achieving meaningful change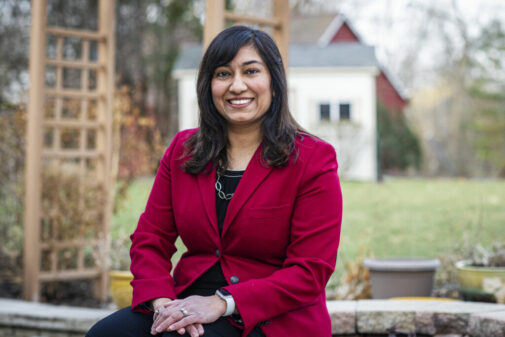 Dr. Alvia Siddiqi traces her desire to become a physician to a trip to India as a 13-year-old. Stunned by the extreme poverty and illness she saw, Dr. Siddiqi vowed to help as many people as she could.
After completing her medical studies and training, Dr. Siddiqi worked as a family medicine doctor in the Chicago area.  Many of her patients struggled with chronic illnesses, and she witnessed first-hand how disparities in access to educational opportunity, stable housing, healthy food and other lifestyle factors impacted their ability to manage their conditions.
To fulfill her teenage commitment to assist as many people as possible, Dr. Siddiqi shifted her career to focus on population health, which improves health on a large scale by engaging patients in their own care, focusing on preventive services and improving care coordination for those with chronic conditions. Today, she serves as Vice President of Population Health at Advocate Aurora Health.
"Creating health equity requires more than just increasing access to quality health care," she says. "That's why we're working to tailor care to increase opportunities for everyone to live their healthiest life possible."
To do this, Dr. Siddiqi and Advocate Aurora are focused on improving health equity within its own walls as well as across the communities they serve. She explains the basic framework that informs this work:
Engage leaders and team members. Improving equity in the Advocate Aurora system relies on a Health Equity Council that is led by physicians, executives and representatives from nearly every department, from diversity, equity and inclusion to business intelligence and analytics. "This team creates our health equity strategy and ensures accountability," she said.
Focus on data. "Our population health team works with our analytics team to investigate disparities across outcomes in cardiovascular, women's health, oncology, pediatric and primary care service lines. By first identifying the conditions most prevalent in certain populations, we can identify SMART (specific, measurable, attainable, relevant, and time-based) goals," she explained.
In 2021, the team focused on addressing uncontrolled hypertension in people of color throughout our communities. This year, they're continuing their hypertension work while also adding a maternal health goal. Noting that women of color have a higher rate of cesarean section births than white women, they're also working to promote vaginal births among women of color.
Establish partnerships to drive innovation. Health equity is a complex problem that demands wide-ranging solutions, Dr. Siddiqi said. "Partnering with innovators and community groups allow us to test good ideas to see which work. In one example, we've launched a mobile tech-enabled platform called NowPow that allows us to partner with community-based organizations to provide subsidized housing, transportation to medical appointments and other services to patients across the South Side of Chicago," she said.
"Increasing health equity in our communities requires moving beyond a 'sick care' mindset to proactively address social factors and support wellness," says Dr. Siddiqi. "It's a massive undertaking, but we are deeply committed because the status quo – that reality that people of color in America are sicker and die sooner than white people – is unacceptable. So we're going to change the status quo, one step at a time."
 Visit our DE&I webpage to learn more about Advocate Aurora Health's commitment to health equity.
Related Posts
Comments
About the Author
Brigid Sweeney, health enews contributor, is a media relations manager for Advocate Aurora Health. Previously, she reported for Crain's Chicago Business.