Diagnosed with coronary artery disease? Here's what to do next.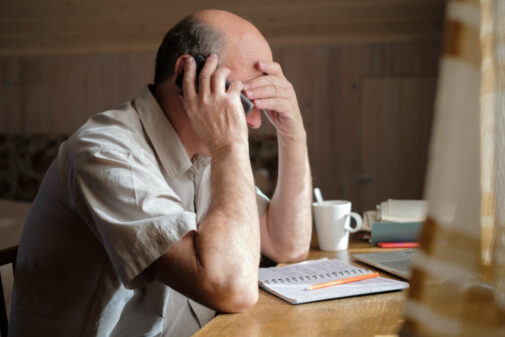 Were you diagnosed with coronary artery disease? Dealing with CAD is never easy, but the good news is you are not alone and there are steps you can take to prevent it from worsening.
Heart disease is the number one cause of death for both males and females in the U.S. and CAD is the most common type. CAD affects over 20 million U.S. adults over the age of 20 years old. There are uncontrollable factors for heart disease, like family history and age, and there are controllable ones, like physical health and diet.
"After being diagnosed with coronary artery disease, you can make simple yet effective lifestyle changes to help control the disease and prevent it from worsening," explains Dr. Vineet Dandekar, cardiologist at Advocate Sherman Hospital. "Following a healthy diet, doing regular exercise, getting enough quality sleep and avoiding smoking are all ways you can improve your heart health even after being diagnosed with heart disease."
Medications can also help manage CAD. Low-dose aspirin therapy can help to prevent blood clots and further heart disease complications. There are also medications available specifically for CAD that work by:
Reducing plaque buildup
Decreasing cholesterol
Lowering blood pressure
Another option for care is cardiac rehabilitation to help patients recover from various cardiac events. The personalized program at the Advocate Heart Institute is divided into three parts:
Exercise: You can improve your cardiovascular strength by introducing exercise into your everyday routine as soon as possible after being diagnosed with CAD. Your team will introduce you to safe ways to workout in monitored sessions.
Education: The team will help you understand your heart and the risk factors that come with CAD. They can show you preventive measures and help you make healthy choices.
Counseling: Mental health professionals are available for patients after major cardiac treatment. Counseling can help you work through any mental health challenges throughout your rehabilitation and recovery.
Putting your heart health first is essential in recovering from the effects of CAD. Being dedicated to your cardiac rehabilitation can lead to a healthier body weight, increased activity levels, stress management and an overall better quality of life.
Want to learn more about your risk for heart disease? Take a free online quiz to learn more. 
Related Posts
Comments
About the Author
Evan Knauss, health enews contributor, is a digital content strategy intern at Advocate Health Care.