Articles by "Chelsea Mather"
Chelsea Mather, health e-news contributor, is a social media intern at Advocate Health Care in Downers Grove, Ill. She is a senior at DePaul University in Chicago, earning a bachelor's degree in Writing, Rhetoric & Discourse with a minor in Applied Psychology. In her free time, Chelsea enjoys baking, exploring the city and going to concerts.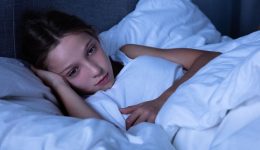 Occasional trouble sleeping is normal at any age, but when does it become something to be concerned about?