Are video games good or bad for your child?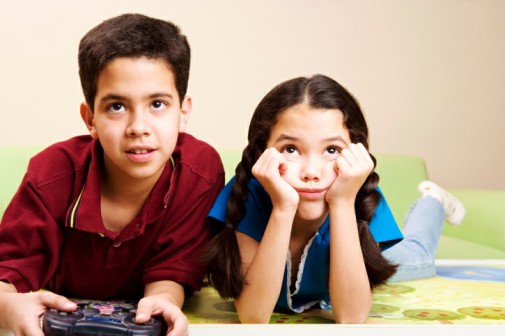 Playing video games can be beneficial. There are many excellent games and mobile apps that can enhance a child's hand-eye coordination and foster social interactions.
On the other hand, many games have violent themes. And those may not be suitable for younger children. American youngsters ages 8 to 18 spend about 7 hours a day on electronic media, including televisions, computers, phones and tablets, notes the American Academy of Pediatrics (AAP). Many of these vehicles display constant images of violence, and violent video games in particular have recently been linked to increased aggression in kids young people.
Excessive playing is also another potential concern.  Too much video gaming can lead to poor grades, sleep disorders, less social development and an increased risk for obesity, AAP reports.
Here are a few more tips on keeping their gaming activity under control:
Do your homework. With so many games out there, it is best to do some research and determine the appropriateness of the game prior to letting your children play it. The most common rating system is the Entertainment Software Rating Board (ESRB). They assign ratings for video games and apps so that parents can make informed choices. Take a look the next time you pick up a video game, and you will see its rating on the front.
Moderation. Set limits on how long your child can play during the week and on weekends. Be firm. Your child can sense when you are being lax. You can consider limiting game time to one hour during the weekdays and a little bit longer on the weekends.  Also, try to balance gaming with socializing and exercise.
Privilege.  Let your child know that playing video games is a privilege for doing a great job at school or at home. That means it can be taken away for negative behaviors. Try setting up a reward system so that if the child does well with housework or schoolwork, he or she can earn more play time during the weekend.
Playing video games can be fun and exciting. However, parents need to monitor and limit game play.  Balancing this with other aspects of a child's life can be beneficial down the road.
Related Posts
Comments
About the Author
Adam Ebreo, DO, is a pediatrician, Advocate Medical Group, with offices in Normal and Bloomington, Ill. He is on staff at Advocate BroMenn Medical Center.