Stop weight gain before it starts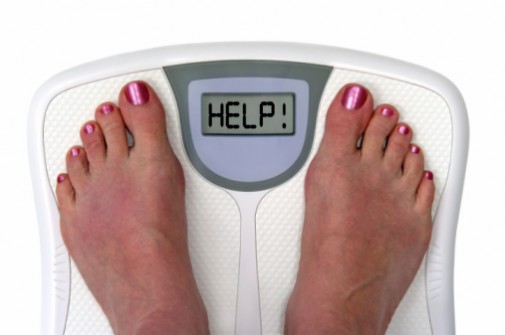 Too many articles in magazines, and sometimes too many doctor visits, are focused on a clinician scolding an overweight person on why they haven't lost weight. Let's face it—losing weight is really hard—especially when we are constantly seduced by television, radio and the Internet to try this or that food. And then there is Thanksgiving through New Year's Eve—the places where all diet plans go to die.
Some medical researchers have come up with a new approach: Let's teach people who are overweight, but not morbidly obese, how to stop gaining weight. Let's teach them to like the size they are—and teach them to love learning how to stay that size—and not gain any more weight.
Many physicians, especially ones whose offices are on electronic medical records, now use the computer screen to show their patients how they have gained 10 to 20 or more pounds over time.  Many clinicians recognize that in our society, it is very common to see young adults start to gain weight around age 30, and then steadily gain one to two pounds a year over the next 10 to 20 years. Common reasons for this are that many young adults are less physically active after their early 20s, in terms of team sports, gym time, walking vs. driving and the increasing weight of family responsibilities.
Additionally, a normal person's metabolism slows down after age 30—so even with the same level of eating and activity, it is easier to gain weight. In fact, the National Institutes of Health has measured that in the United States, the prevalence of overweight and obesity is 58 percent in our 30s, 66 percent in our 40s, and 73 percent in our 50s.
So how do you stop gaining weight?
First, abundant evidence shows it is important to be physically active, and over time, become more physically fit, no matter what weight you're at right now. Walking, many fitness experts advise, is an excellent place to begin. Sustained movement exercise (aerobic exercise) five days a week is a good goal for people who are overweight who want to be more fit. A study in the American Journal of Health Promotion reveals that short bursts of brisk walking, climbing stairs and other 5- to 10-minute exercise periods during your breaks add up.
Benefits of exercise include:
More energy
Better  quality of life
Better self-image, self-confidence and self-knowledge
Weight loss—but losing requires a commitment to some exercising five to seven days a week.
Second, and very importantly, counting carbohydrates (carbs) and calories in your diet is key to knowing how many empty calories you've been eating, including potato chips, baked potatoes, low-grain breads and macaroni with cheese.
It's also important to reward yourself, or join a program for healthy living that offers you rewards.
Many employers now offer online programs that address the relevance, risks, roadblocks and rewards of self-paced lower-calorie, lower-carb healthy eating habits, combined with a physical activity program.
Experts such as Dr. Jenifer DeBruler, medical director of Advocate Weight Management, point patients to smartphone apps such as My Fitness Pal, Lose It! and others. "These apps avoid fad diets," she says. "We use supplements at Advocate Weight Management Program, and the reality is that supplements can be very helpful in the process of weight loss for some people. Healthier food is more expensive typically."
Dr. DeBruler says, "Daily exercise and weight control are essential to staying healthy. Eating fresh food rich in lean proteins, veggies and low-glycemic carbohydrates will help you feel full and prevent you from overeating."
Here's what Dr. DeBruler recommends:
Start the day with whole grains.
Use whole grain breads for lunch or snacks.
Look beyond the bread aisle; think about brown rice or quinoa instead.
Choose whole fruit instead of juice.
Pass on potatoes, and instead bring on the beans.
She adds, "It is very difficult to avoid foods when they are in your reach. Don't buy or keep the foods in your home that are unhealthy and tempting to eat. Make changes to last a life time. You can do it."
Related Posts
Comments
About the Author
Dr. Prentiss Taylor is a Preventive Medicine and Internal Medicine physician with Advocate Medical Group. He is the medical director of the Advocate At Work division that advises many area companies on improving their employee health services using onsite clinicians as well as telephonic health coaches.