New help to shape infants' ears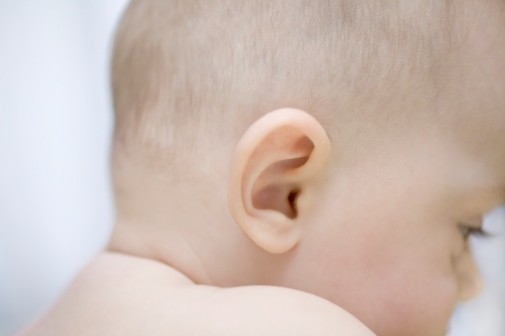 Did anyone ever tease you about your ears? It's a far too common an issue for kids whose ears appear too large or stick out. Today, misshapen ears or ear deformities can often be corrected. However, parents have a small window of opportunity to get help.
Many infants, up to 30 percent, are born with ear deformities. These conditions are easy to spot in the very first few days of life. And, if parents act quickly, within 2 to 4 weeks of age, the ears can be molded to change their shape.
The Food and Drug Administration has approved the use of an infant ear correction system called EarWell. It is state-of-the-art technology that is easily placed over an infant's ears. They look like little plastic covers and are typically worn for four to six weeks. They cause no discomfort and are most often covered by insurance. The result is a significant change in the shape of the ears. And, because the baby is so young, he or she does not even notice them.
"This is a simple, non-surgical approach to fixing noticeable ear deformities," says Dr. Frank Vicari, a pediatric plastic/craniofacial surgeon at Advocate Children's Hospital in Park Ridge, Illinois. "If parents act early, they can definitely see a big difference—a difference that can be life-changing for their child."
For more information, ask your pediatrician about treatment options.
Related Posts
Comments
About the Author
Evonne Woloshyn, health enews contributor, is director of public affairs at Advocate Children's Hospital. Evonne began her career as an anchor and reporter in broadcast news. Over the past 20 years, she has worked in health care marketing in both Ohio and Illinois. Evonne loves to travel, spend time with family and is an avid Pittsburgh Steelers fan!