Pregnant and using narcotics… Now what?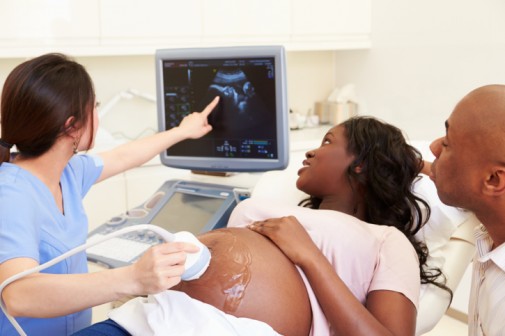 Opioid or narcotic use during pregnancy is a growing health concern, according to a research study published in the Journal of the American Medical Association. Over the past 10 years, the use and misuse of prescription opioids by expectant mothers has increased dramatically putting both mothers and babies at risk.  Many newborns in neonatal intensive care units around the country are struggling with withdrawal and additional complications due to their mother's use.
And now, a new program at Advocate Lutheran General Hospital in Park Ridge, Illinois is offering moms the help they need.
"We are going to provide an alternative to methadone maintenance by offering a medication called buprenorphine, which appears to be safe and effective for the treatment of narcotic withdrawal and dependence. And we will do it in a more private one-on-one office environment," says Dr. Barbara Parilla, director of maternal-fetal medicine at Lutheran General.
The goal of the program is to provide comprehensive prenatal care for opioid-using pregnant women.  Advocate physicians of several specialties, including maternal-fetal medicine, psychiatry, family medicine and addiction, will be working together to assist women with the many problems they face due to opioid use.  Many times these women have higher rates of depression and high-risk behaviors.  Other community agencies will also provide support, as needed.
According to the National Institute on Drug Abuse, an estimated two million Americans are addicted to opioids, including heroin.  Opioids (or narcotics) also include powerful prescription painkilling medications such as Vicodin, OxyContin, Percocet, Morphine and Codeine.
"We know that many women who are opioid dependent need help during pregnancy," says Dr. Parilla.  "We will give them access to the expertise they need to deliver a healthier baby."
If you live in the Chicagoland area and would like to get more information about this program, please call 847.723.8610.
Related Posts
Comments
About the Author
Sonja Vojcic, health enews contributor, is a marketing manager at Advocate Health Care in Downers Grove, Ill. She has several years of international public relations and marketing experience with a Master's degree in Communications from DePaul University. In her free time, Sonja enjoys spending time with her family, travelling, and keeping up with the latest health news and fashion trends.