Parents play key role in early autism detection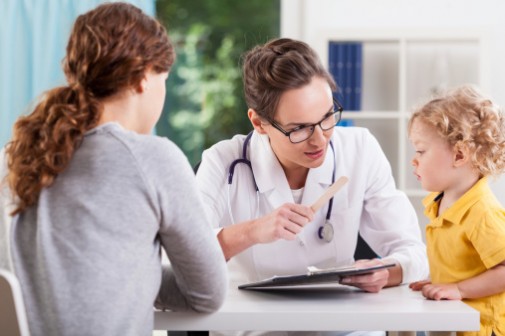 Although cases of autism diagnoses are rising, often times these cases may still go undetected in a child's early years. According to new research, time constraints in clinical settings may play a key role. Doctors and other behavioral health clinicians often have limited exam time to observe autistic behaviors in children. This in turn may help put parents in the expert seat.
The study, published in the January issue of the journal Pediatrics, revealed that the usual 10 to 20 minutes doctors have to exam children is often not enough. More time may be needed to screen for any atypical behaviors. During short observations of children, the observing doctors or autism expert will usually just notice the child behaving typically.
Researchers analyzed 10-minute videos of 42 children with and without autism and speech delays. The children's ages varied from 15 to 33 months old. Researchers watched the children's behaviors and assessed how many of their behaviors were typical and how many where atypical. Based on their observations, the researchers also documented the amount of referrals made.
Lead study author Terisa Gabrielsen, a research professor at Provo, Utah-based Brigham Young University, said in a statement, "Children who had autism showed more typical behavior (89 percent of the time) than atypical behavior (11 percent) overall. Expert raters missed 39 percent of cases in the autism group as needing autism referrals based on brief but highly focused observations."
Dr. Larry Desch, a physician specializing in developmental pediatrics at Advocate Children's Hospital in Oak Lawn, Ill., does not doubt the study author's findings, however, he does have concerns about her conclusions. "Ten minutes of video just watching children in a pediatric exam room would not give anyone much information to lead to any type of diagnosis," he says.
"This would be like going to your doctor after having chest pain for a week and having your doctor figure out what is going on without revealing your history. Parents always need to tell their doctors if they have any concerns about their child's development," adds Dr. Desch.
Even though Gabrielsen does not fault pediatricians for missed referrals, Dr. Desch is not as willing to let them "off the hook" so easily.
"All pediatricians should use standardized developmental screening tests, such as the Ages & Stages Questionnaires and the M-CHAT(R) on a regular basis to evaluate their patient's development, and not just ask questions of parents in a hurried fashion during an office visit such as 'How's his speech coming along?'" he says.
Despite recommendations from the American Academy of Pediatrics, some recent studies reveal that less than half of all pediatricians are regularly using standardized developmental screening tests.
"Perhaps parents should be less shy in asking their pediatricians about standardized screening tests such as the M-CHAT(R), if they are not being used," suggests Dr. Desch.
He adds that are also alternative online resources such as M-CHAT.org where parents can fill out a questionnaire and then bring a printout of the results to their pediatrician or other primary care provider.
Related Posts
Comments
About the Author
Joanna Stopczyk is a digital content intern at Advocate Health Care. She is a social worker with an interest in writing about health care.