What you need to know about high blood pressure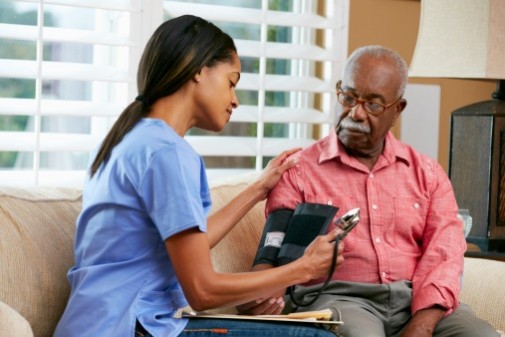 If there were a killer out there taking the life of one fourth of all people, you'd want to know everything there was to know about where he lurked and how he committed these horrible crimes. Well, that killer is cardiovascular disease.  And even with huge strides in the last half century, it's still at work and its victims are often unaware of the warning signs.
Know the enemy
About 600,000 people in the United States die of cardiovascular disease every year making it the leading cause of death for both men and women. One in every four deaths, according to the U.S. Centers for Disease Control and Prevention are caused by heart disease.
Hypertension, also known as high blood pressure, is a major risk factor for cardiovascular disease. If you have hypertension, it means the pressure inside your blood vessels is too high. As a result, fat, cholesterol and other substances build up inside your blood vessels, causing them to narrow. The added pressure can limit the flow of oxygen-rich blood to your heart.
A heart attack happens when a clot forms, blocking an already narrowed blood vessel leading to your heart. Left without oxygen, a portion of the heart muscle is injured.
Defend yourself
The only way to know if you have high blood pressure is to monitor it because there are often no warning signs. Normal blood pressure is 120/80. The top number, or systolic, measures the pressure in the arteries when the heart is beating. The bottom number, or diastolic, measures the pressure in the arteries when the heart is resting between beats. Blood pressure is considered high when it's consistently at or above 140/90.
Approximately 67 million American adults, or 31 percent, have high blood pressure and only about half have it under control.
"About 25 percent of adults with high blood pressure don't even know they have it," says Dr. Charles Jaffe, a cardiologist with Advocate Heart Institute at Advocate Condell Medical Center in Libertyville, Ill. "There are often no symptoms, that's why it's known as the silent killer. So it's important to check your blood pressure on a regular basis and discuss it with your doctor."
Stay safe
To control your blood pressure and reduce your risk for cardiovascular disease, Dr. Jaffe has these recommendations:
Eat well-balanced, nutritious meals that are low in fat, cholesterol and salt and high in fruits and vegetables
Maintain a healthy weight and lose weight if you are overweight
Exercise regularly
If you smoke, quit
If you have diabetes, keep it under control
Limit alcohol intake.
Medication is available to help maintain blood pressure at a healthy level. Their specific targets vary, so it's important to discuss their benefits and possible side effects with your physician, Dr. Jaffe says.
"There are many medications that work differently, so it's important that people sit down with their doctor to discuss which one is most appropriate for them," he says.
The United States Preventive Services Task Force guidelines on screening for high blood pressure recommend that all adults be screened every two years, if their blood pressure was less than 120/80 at the most recent reading or once a year if blood pressure was between 120-139/80-89.
"When we treat high blood pressure it's not just based on one number," Dr. Jaffe says. "We like to see how it is over time, so it's good to keep track by logging a record of it and having it checked by a medical professional on a regular basis."
Click here to learn more about high blood pressure.
Do you know your risk for heart disease? Take our heart risk assessment here. If you are at high risk, see one of Advocate Heart Institute's cardiologists within 24 hours.
Related Posts
Comments
About the Author
Kathleen Troher, health enews contributor, is manager of public affairs and marketing at Advocate Good Sheperd Hospital in Barrington. She has more than 20 years of journalism experience, with her primary focus in the newspaper and magazine industry. Kathleen graduated from Columbia College in Chicago, earning her degree in journalism with an emphasis on science writing and broadcasting. She loves to travel with her husband, Ross. They share their home with a sweet Samoyed named Maggie.