Baseball is back; time to talk arm injuries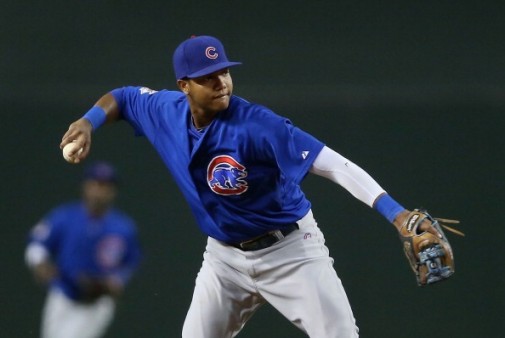 It's sub-zero outside so it's hard to think about baseball, but spring training for Major League Baseball (MLB) is here. This is the time of year when veteran players shake the "rust" off, and aspiring rookies try their hardest to impress the coaches.
With the start of baseball season comes the injuries. One of the most common injuries facing MLB pitches is chronic injuries to the inner elbow ligaments or ulnar collateral ligament (UCL). It is estimated that a third of MLB pitchers will have a UCL injury and require surgery according to the Bleacher Report. This is a result of greater than normal stress placed on the elbow during the pitching motion.
The first UCL injury reported in a professional athlete was to a javelin thrower in 1946. Later in the 1970s, Dr. Frank Jobe performed the first reconstructive surgery for the UCL on pitcher Tommy John, for whom "Tommy John surgery" was named. Tommy John went on to incredible success later in his career-success he partially attributed to the surgery.
Today, UCL injuries are very common among overhead throwing athletes such as baseball players, quarterbacks and even cricket bowlers. They can also be caused by trauma from falls or dislocations.
Among school-aged children, the specialization of sports with playing baseball eight to 10 months out of the year is resulting in UCL-like overuse injuries in kids eight to 10 years old. This is caused by the stress placed on the growth plates. Often this manifests with pain along the inner elbow while throwing.
In the last few years, injury rates have increased tenfold. Today, about 60 percent of professional players had a minor injury to the UCL when they were in youth baseball.
So what can we do to protect young athletes?
When a player complains of elbow pain, they should be taken out of the game. They should never "throw through the pain."
An orthopedic surgeon should examine the elbow and assess the range of motion, ligament stability, look at the nerve and perform circulation exams. Radiographs are important to look for growth plate injuries in children and sometimes an MRI is necessary.
Treatment depends of the degree of injury, the age of the athlete and their level of competition. As with many orthopedic injuries, the initial treatment is rest, ice, activity modification, nonsteroidal anti-inflammatories and often physical therapy. Throwing activities need to cease, or be heavily curtailed during the healing process.
If none of these methods of treatment are effective, surgery may be performed. During operation, the UCL is reconstructed using an arm tendon called the palmaris longus.
The recovery from this surgery can be lengthy – 18 to 24 months for a professional pitcher, and six to nine months in a high-school level athlete.  But, with proper post-operative recovery, success rates are good.
Related Posts
Comments
About the Author
Dr. Jeffrey Kazaglis is an orthopedic surgeon on staff at Elgin-based Advocate Sherman Hospital who completed 22 years of military service. Dr. Kazaglis specializes in general orthopedics, fracture care, hand surgery, sports medicine, joint reconstruction and arthroscopic surgery of the hip, knee, ankle, shoulder, elbow and wrist. He lectures extensively on knee and shoulder problems with a focus on sports injuries.