Parents in denial of their child's weight problem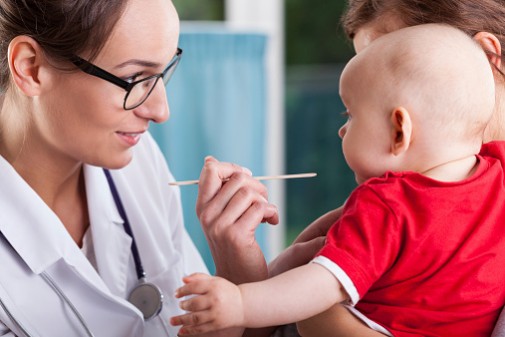 New research suggests many parents don't recognize their child is overweight until the little one reaches extreme obesity.
More than 30 percent of parents underestimated their child's body mass index levels, which are calculated from a child's weight and height, according to a recent study published in the British Journal of General Practice. The study also found that parents were more likely to think their child was not overweight if the child was black, South Asian, or male.
"If parents are unable to accurately classify their own child's weight, they may not be willing or motivated to enact the changes to the child's environment that promote healthy weight maintenance," says Dr. Sanjay Kinra, senior author of the study, in a press release.
Researchers collected and reviewed responses from parents of nearly 3,000 children who took part in the National Child Measurement Programme (NCMP).
The NCMP is a government initiative in the United Kingdom that measures the weight and height of school-aged children to determine the amount of overweight and obese kids in the area.
The Centers for Disease Control and Prevention estimates that childhood obesity has more than doubled in children over the last 30 years.
The increase in obesity rates has prompted the government, schools and health organizations to launch anti-obesity and healthy living programs.
To take a step in the fight against childhood obesity, Advocate Children's Hospital has partnered with ProActive Kids on a program that teaches children and families interactive ways to improve health through exercise and nutrition.
"It's important to bring a program to the families we serve and tackle childhood obesity head on. We are proud to team up with ProActive Kids on fighting this critical health concern," said Dr. Ola Kawadry, endocrinologist.
Related Posts
Comments
About the Author
Julie Nakis, health enews contributor, is manager of public affairs at Advocate Children's Hospital. She earned her BA in communications from the University of Iowa – Go Hawkeyes! In her free time, she enjoys spending time with friends and family, exploring the city and cheering on the Chicago Cubs and Blackhawks.