What pregnant women should know about listeria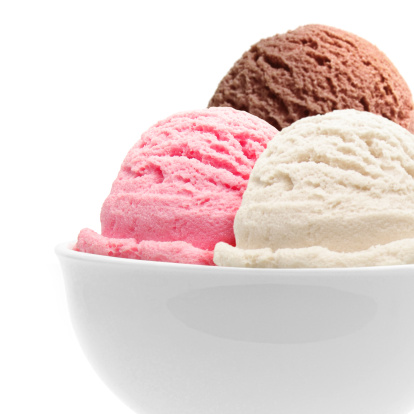 Pregnancy cravings aside, recent ice cream recalls due to the discovery of listeria bacteria are giving expectant mothers cause for concern.
Pregnant women are more susceptible to listeriosis – the illness that results from ingesting the bacteria – than non-pregnant healthy adults. The infection puts expectant women at an increased risk of miscarriage and premature delivery, and the unborn child is at risk of infection and even death.
Older adults and people with compromised immune systems are also at a higher risk of getting infected, according to the Centers for Disease Control and Prevention.
Blue Bell Creameries of Texas and Jeni's Splendid Ice Creams of Ohio removed all products from shelves last week after discovering the pathogen could have contaminated multiple ice cream manufacturing plants. The Food and Drug Administration is investigating, but says there's no evidence that listeria illnesses and deaths cause by Blue Bell products are linked to listeria in Jeni's products.
"If patients feel like they have symptoms, they should call us right away," says Dr. Jennifer Balash, obstetrician/gynecologist at Advocate Good Samaritan Hospital in Downers Grove, Ill. "It is treatable, we just need to know about it."
Symptoms of listeriosis include fever, nausea and vomiting, diarrhea, abdominal pain and cramping, and back pain. If caught early, listeriosis can be treated with antibiotics.
Listeria is not just infecting ice cream. Three weeks ago, Sabra Hummus issued a voluntary recall of its products due to possible listeria contamination. A 2011 listeria outbreak traced to a single cantaloupe farm in Colorado became the deadliest foodborne disease outbreak in the U.S. in almost 90 years, killing 29 people and causing one miscarriage.
Unlike other foodborne pathogens such as salmonella, listeria can continue to grow at refrigerator temperatures and can survive in a freezer.
Risk of infection from listeria bacteria is the reason pregnant women should avoid eating soft cheeses, hot dogs and lunchmeat (unless reheated to at least 160 degrees), undercooked meat or eggs, pates or meat spreads, or refrigerated smoked seafood (unless cooked in a casserole).
When Dr. Balash sees newly pregnant patients in her office for their first visit, she educates them on what foods to eat and what foods to avoid. She also encourages her patients to monitor the CDC's website, which lists outbreaks prominently on its homepage.
Related Posts
Comments
About the Author
Lisa Parro, health enews contributor, is director of public affairs at Advocate Good Samaritan Hospital and Advocate BroMenn Medical Center. A former journalist, Lisa has been in health care public relations since 2008 and has a master's degree in journalism from Northwestern University. She and her family live in Chicago's western suburbs.