Mediterranean diet linked to better memory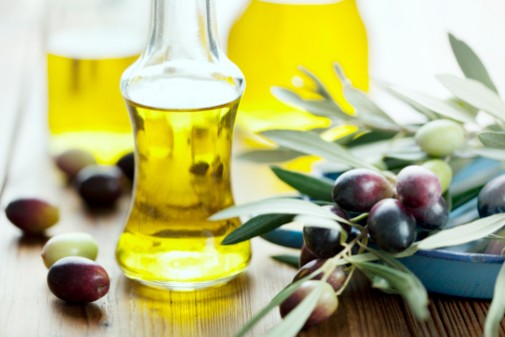 Older adults may experience improved memory if they eat a Mediterranean diet supplemented with extra virgin olive oil or nuts, according to a new study.
The clinical study included 447 volunteers with healthy brains who were at high cardiovascular risk. One third of the group supplemented a Mediterranean diet with one liter of extra virgin olive oil per week, one third supplemented it with 30 grams per day of a mix of walnuts, hazelnuts and almonds, and the remaining volunteers followed a low-fat controlled diet.
After four years, follow-up tests showed that compared with the control group, volunteers memory improved significantly both in the Mediterranean diet plus nuts and in the Mediterranean diet plus olive oil groups.
"Previous studies have linked a Mediterranean diet to a reduced risk of heart disease and some cancers," says Dr. Wayne Rubinstein, neurologist on staff at Advocate Lutheran General Hospital in Park Ridge, Ill. "Although more research is needed, I agree that this type of diet may be good for your brain. Nuts and olive oil are rich in healthy fats that may be important for preserving brain health as we age."
The Mediterranean diet is high in fruits, vegetables, whole grains, nuts, legumes and fish – foods that have shown to help decrease oxidative damage in the brain.
"Our results suggest that in an older population, a Mediterranean diet supplemented with olive oil or nuts may counter-act age-related cognitive decline," study leaders said in a report. "The lack of effective treatments for cognitive decline and dementia points to the need of preventive strategies to delay the onset and/or minimize the effects of these devastating conditions."
Dr. Rubinstein suggests easing into the diet.
"Take small steps," he says. "Use olive oil when you cook and snack on mixed nuts instead of processed food, and you'll be on the way to a healthier life."
Related Posts
Comments
About the Author
Sonja Vojcic, health enews contributor, is a marketing manager at Advocate Health Care in Downers Grove, Ill. She has several years of international public relations and marketing experience with a Master's degree in Communications from DePaul University. In her free time, Sonja enjoys spending time with her family, travelling, and keeping up with the latest health news and fashion trends.