Sleeping pills may increase the risk of car crashes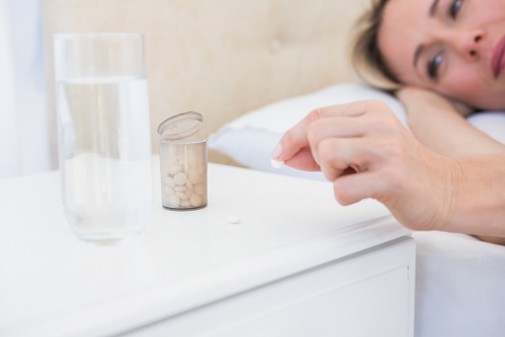 New users of sleeping pills may nearly double their risk of motor vehicle crashes, according to new research published in the The American Journal of Public Health.
The five-year study, conducted by University of Washington School of Pharmacy and Group Health Research Institute, compared motor collision records and health plan data of new sleeping pill users to nonusers.
Over 400,000 adults were involved, and about 6 percent had sedative prescriptions to drugs such as Desyrel and Oleptro under the brand names Trazodone, Ambien, Zolpidem, Restoril and Temazepam.
The increased risk for a motor vehicle accident was between 27 and 50 percent, with some drugs putting individuals at a higher risk than others. Ambien had the highest risk, while people taking Restoril were less likely to be in a car accident, research showed.
"I think it is important for people to remember that not everyone responds to these medications the same," says Dr. Philip Favia, family practitioner at Advocate Good Shepherd Hospital in Barrington, Ill. "If a sleep medication is necessary, one should discuss with their doctor the idea of starting with the lowest dose possible and then working their way up, if necessary."
While sleep is important in order to feel well mentally and physically, people should take caution to help minimize associated risks.
"Patients should remember not to mix sleep aids with other medications that may cause drowsiness," Dr. Favia says. "They should also avoid drinking alcohol while taking sleeping pills. Good sleep is important, but we do not want to be overly sedated the following day."
Related Posts
Comments
About the Author
Laura Messerschmidt, health enews contributor, is a public affairs and marketing intern at Advocate Good Shepherd Hospital. She is studying marketing and business analytics at Indiana University's Kelley School of Business, where she will be a sophomore this fall. Laura enjoys hiking and running. She hopes to do service work and go on a trekking adventure in South America before graduating.