Shocking number of children aren't properly hydrated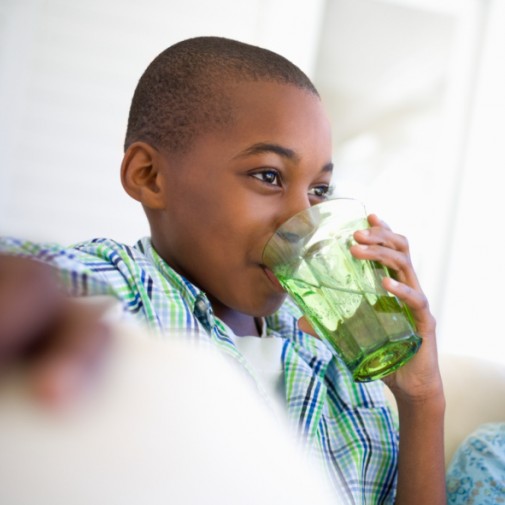 If you think your child isn't drinking enough water, you may be right.
More than 50 percent of U.S. children are not properly hydrated because they're not drinking enough water, according to a recent Harvard School of Public Health study. The study also found that black children drank less water than white children, and boys drank less water than girls.
Not drinking enough water can also lead to health problems.
"We see a lot of constipation in children, and they're coming in with abdominal complaints that often are the result of dehydration," says Dr. Wai Cheung-O'Carroll, Advocate Medical Group family medicine physician at Advocate Condell Medical Center in Libertyville, Ill. "They're not drinking enough water, and they're not eating enough fruits and vegetables."
School-aged children and teens should aim to drink four to eight, 8-ounce glasses of water a day, with more needed if they are playing sports outside in the heat and sweating.
Researchers analyzed data of more than 4,000 kids 6 to 19 years old. They found that boys were 76-percent more likely than girls to be inadequately hydrated and non-Hispanic blacks were 34-percent more likely than non-Hispanic whites to be lacking in fluid intake. Nearly 25 percent of the children reported drinking no plain water at all.
"For most kids, water is not their first choice," says Dr. Cheung-O'Carroll. "They're choosing more sugary drinks and those with artificial sweeteners, when they should be choosing water."
Dr. Cheung-O'Carroll says parents who are buying these drink for their kids need to make water more readily available instead. While some parents might think juice is a good alternative, she steers them away because so many are full of sugar and artificial sweeteners.
"Instead of fruit juice, I recommend giving children plain water with some fruit," says Dr. Cheung-O'Carroll.
She has more tips for parents who want their children to drink more water, especially in the summer:
If your children are outside in hot weather or participating in vigorous physical activity, encourage them to drink even before they feel thirsty.
Go shopping with your youngsters and let them pick out their own water bottles, then be sure to fill them with water before they head out to play. Or freeze some freezer-safe water bottles and send them off with those.
Add a wedge of lime, lemon or orange to your children's water glass at mealtime.
Related Posts
Comments
About the Author
Kathleen Troher, health enews contributor, is manager of public affairs and marketing at Advocate Good Sheperd Hospital in Barrington. She has more than 20 years of journalism experience, with her primary focus in the newspaper and magazine industry. Kathleen graduated from Columbia College in Chicago, earning her degree in journalism with an emphasis on science writing and broadcasting. She loves to travel with her husband, Ross. They share their home with a sweet Samoyed named Maggie.