Mom's grief prior to becoming pregnant can impact her baby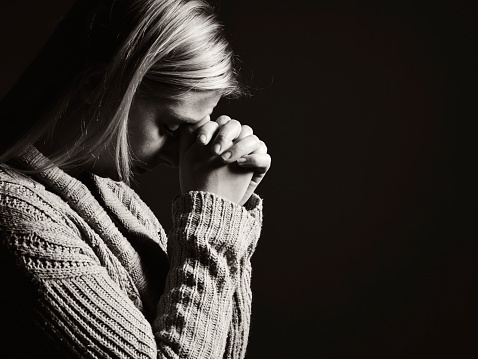 Experiencing the death of a family member – parent, sibling, or a child – in the six months leading up to pregnancy may decrease the chance of infant's survival, according to new research. However, researchers found that grieving during pregnancy did not affect infant mortality rate.
"Bereavement is a major life stressor from both a psychological and physiological perspective," study authors said in a news release. "Grieving may lead to changes in the maternal stress system affecting offspring development–particularly during the vulnerable period of early organ development–or alter the mother's biological preparedness for pregnancy."
Although the risk of infant mortality is  very low – just a small fraction of a percentage point – the preconception period is very important when planning to have a baby.
"The pre-conception time period is key because that is when the egg is being recruited for ovulation and possible conception," says Dr. Karenna Dickerson, an obstetrician and gynecologist at Advocate Lutheran General Hospital in Park Ridge, Ill.
A woman is born with all the eggs she will ever have, which means that the quality and quantity of eggs will decrease over a woman's reproductive years, Dr. Dickerson explains.
"Ideally, you want the healthiest egg possible for conception," she says. "This can lead to improved fertility rates and better pregnancy outcomes. If an egg of poor quality is fertilized, this can lead to increased rates of early miscarriage, intrauterine fetal demise, preterm labor and delivery, chromosomal abnormalities, and many other possible outcomes."
Dr. Dickerson says physical and emotional stress can impact pregnancy and prenatal outcomes. Physical stress can include a variety of things, ranging from common colds to chronic medical illness. It can also include sleep deprivation, poor nutrition and substance use/abuse. Emotional stressors can include work-related stress, fears about pregnancy and parenting, financial concerns over providing for another member of the family, coping with how your body will change during pregnancy and with childbirth, etc.
For those grieving or dealing with other physical and emotional stressors while trying to have a baby, Dr. Dickerson offers the following tips:
Make sure you are ready to take on the challenge of pregnancy, childbirth and parenting. The grieving process is different for everyone and it can take a very long time before a woman feels mentally and physically ready to proceed with motherhood.
Surround yourself with a good support group. This can include your significant other, other family members, friends, grief counselors, medical clinicians, clergy, etc. The phrase "it takes a village" can really apply in these settings and a grieving woman (or couple) will often need the strength of their community to continue forward progress.
See your physician for a general wellness exam.

The exam may include testing such as cervical cancer screening, STD testing, breast cancer screening and blood testing.
Pre-conceptual counseling can often be done at these routine visits.

Start taking a prenatal vitamin containing folic acid and DHA. This can be purchased over-the-counter or through a prescription from a medical clinician.
Adopt a healthy lifestyle, including a balanced, nutritious diet and regular exercise.
Refrain from any type of substance use, including alcohol, tobacco and illicit drugs.
Related Posts
Comments
About the Author
Sonja Vojcic, health enews contributor, is a marketing manager at Advocate Health Care in Downers Grove, Ill. She has several years of international public relations and marketing experience with a Master's degree in Communications from DePaul University. In her free time, Sonja enjoys spending time with her family, travelling, and keeping up with the latest health news and fashion trends.