Toughing it out is not the answer when it comes to concussions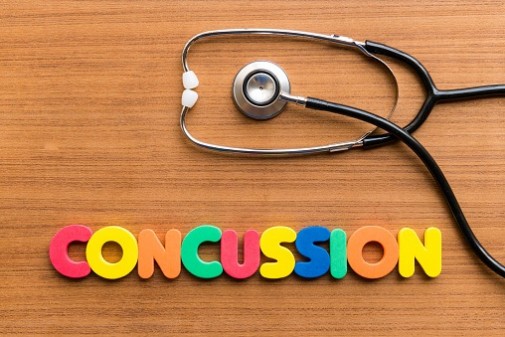 Sports are a wonderful outlet for kids to make friends, learn to work as a team, and exercise. As a primary care sports medicine doctor, my job is to keep kids doing what they love but in the safest way possible. Unfortunately, injuries are part of the game. As adults, we must advocate to allow our childhood athletes the time necessary to heal. One of the more important examples is with the treatment of a concussion.
Concussion symptoms can be physical, cognitive, emotional, or sleep-related. It may be difficult for a child to concentrate in class immediately after a head injury. Although rare, on occasion, this requires a short stay home from school to allow the brain the necessary time to heal. It is important to work with teachers and the school to allow adequate time to catch up on homework and tests. It is also imperative to get the student back to class and their normal everyday life as soon as they are ready.
Brain injuries are serious and can lead to prolonged symptoms if not treated appropriately. The injured athlete is the only one that knows exactly how they feel and that is why we must explain to kids the importance of sharing their symptoms with a parent, teacher, or even coach. Unfortunately, there is still a stigma that if you are able to play through injuries, you are showing strength, courage and dedication to the team. Their teammates, coaches or even other parents might suggest that they tough it out or play through the pain. "No pain, no gain" does NOT apply to concussions. Attempting to play through a concussion is dangerous and can put the athlete at risk of sustaining a serious long term injury. There must be 100 percent healing before returning to sport.
Concussions among teens often take longer to recover than adults, this maybe because their brains are still developing. 80 percent of children will recover from a concussion in 21 days, which unfortunately means there will be another 20 percent whose symptoms will persist longer.
To your child, sitting out for even a short amount of time may seem like forever. Explain to your child that missing a game or two is not the end of the world and help them understand why it is in their best interest. It is important you give your support and encourage them to be resilient.
With approximately 60 million children participating in athletic activities, injuries are bound to happen. The good news is you aren't expected to know how to handle concussions on your own. Seek the help of a health care professional to ensure your child is able to get back into their routine as quickly as possible, without pushing them to take on too much, too quickly.
For more information on the signs and symptoms of a concussion, the Centers for Disease Control and Prevention offers this guide.
Related Posts
Comments
About the Author
Dr. David Lessman is a pediatric sports medicine physician with Advocate Children's Hospital in Park Ridge, Ill. As a compassionate pediatrician and sports medicine physician, Dr. Lessman strives to work with patients and their families to ensure understanding of their diagnosis, as well as the quickest and safest way to return the athlete to participation in their sport or activity.