Blood pressure medication may prevent heart damage in breast cancer patients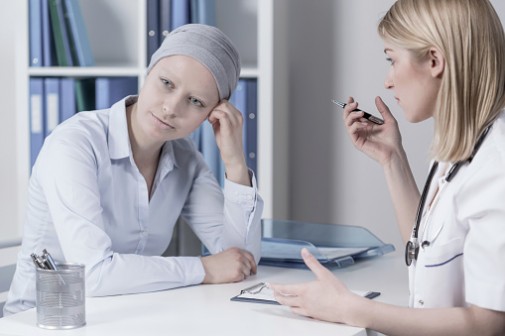 Chemotherapy and radiation have been successful breast cancer treatment options, but can also damage the heart.
A study, led by Akershus University Hospital in Lorenskog, Norway, found that cardiac problems may be avoided if breast cancer patients take a heart drug as a preventative measure during treatment.
Researchers tested 120 women who had early-stage breast cancer with two drugs used to treat high blood pressure and heart failure – candesartan and metoprolol. Participants were given either one of the medications or dummy pills while their heart's pumping capacity was assessed with MRI scans.
Those who took candesartan, used to treat blood pressure, saw improvements of 2 to 3 percent of their heart's pumping strength. The placebo group, who took the dummy pills, experienced an increase in heart damage. The other medication used in the study, metoprolol, didn't prevent heart decline in the breast cancer patients.
Dr. Gaile Sabaliauskas, a cardiologist with Advocate Heart Institute at Advocate Good Samaritan Hospital in Downers, Grove, Ill., says the study highlights a credible treatment option she currently prescribes to breast cancer patients.
As a breast cancer survivor, Dr. Sabaliauskas' experience compelled her to develop a cardio-oncology program at Good Samaritan Hospital in an effort to protect cancer patients' hearts during treatment.
"Cancer survivors are living longer thanks to new technologies," says Dr. Sabaliauskas. "Therefore, we have to take into consideration the long-term effects that cancer treatments have on the heart. Sometimes, patients develop cardio toxicity during chemo and radiation treatment, while other times they develop cardiovascular disease later in life."
Dr. Sabaliauskas developed a "risk tool" used to identify cancer patients who may be prone to developing cardiovascular complications. Those who are deemed at risk are prescribed appropriate medication before they begin their chemotherapy or radiation treatment in order to avoid cardiovascular complications. She also helps patients who have had to stop cancer treatment due to developing cardio toxicity.
"The study proves that more research needs to be conducted as we continue to evaluate the effectiveness of this medical treatment," says Dr. Sabaliauskas.
Related Posts
Comments
About the Author
Johnna Kelly, healthe news contributor, is a manager of public affairs and marketing at Advocate Christ Medical Center in Oak Lawn. She is a former newspaper reporter and spent nearly 10 years as a public relations professional working for state and county government. During her time as a communications staffer for the Illinois General Assembly, she was integral in drafting and passing legislation creating Andrea's Law, the nation's first murderer registry. In her spare time, she volunteers at a local homeless shelter, enjoys traveling, photography and watching the Chicago Bulls.