Can happiness or sadness impact your lifespan?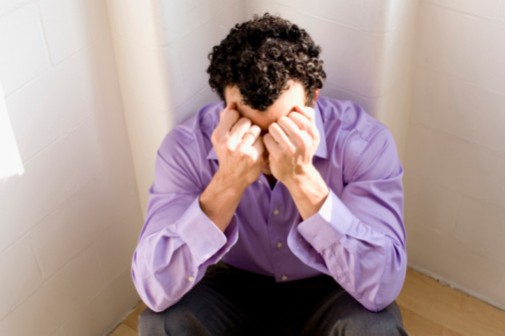 Whether a person is more prone to singing last year's hit song "Happy" or the 1990s classic "Everybody Hurts," a new study found that happiness has no effect on how long a person will live.
University of Oxford researchers found the exact opposite of the common belief that sadness and tension cause poor health, according to the study. Instead, they found that neither happiness nor sadness impacted a person's lifespan.
"Many still believe that stress or unhappiness can directly cause disease, but they are simply confusing cause and effect," Richard Peto, of the University of Oxford, said in a news release. "Of course people who are ill tend to be unhappier than those who are well, but the UK Million Women Study shows that happiness and unhappiness do not have any direct effect on death rates."
Researchers studied 720,000 women with the median age of 59 years old who didn't have life-threatening diseases. Through the years, the participants answered simple questions about how often they felt stressed, relaxed or in control. Researchers then examined the link between the women's answers and their likelihood of dying over the following 10 years.
The results showed 39 percent of the women reported being happy most of the time, 44 percent usually happy and 17 percent unhappy. While self-reported poor health was strongly linked to unhappiness, researchers adjusted for diabetes, asthma, arthritis, depression or anxiety. They also built in controls for lifestyle factors such as smoking, deprivation and BMI. Following those adjustments, the results showed the unhappy women were not more likely to die.
The findings showed that happiness may not prolong a persons's life, but feeling blue doesn't predispose health problems that can cause death.
Dr. Maleeha Ahsan, an Advocate Medical Group psychiatrist at Advocate Good Samaritan Hospital in Downers Grove, Ill., says that while a persons's mood may not impact how long he or she will live, it's important in maintaining a healthy quality of life.
"Having a positive outlook on life, eating a nutrient-rich diet, exercising and cultivating meaningful relationships are important aspects of maintaining a healthy mind and body," says says Dr. Ahsan. "Living a well-balanced life can help you cope and bounce back with resiliency during tough times."
Related Posts
Comments
About the Author
Johnna Kelly, healthe news contributor, is a manager of public affairs and marketing at Advocate Christ Medical Center in Oak Lawn. She is a former newspaper reporter and spent nearly 10 years as a public relations professional working for state and county government. During her time as a communications staffer for the Illinois General Assembly, she was integral in drafting and passing legislation creating Andrea's Law, the nation's first murderer registry. In her spare time, she volunteers at a local homeless shelter, enjoys traveling, photography and watching the Chicago Bulls.