More kids have serious cholesterol problems than ever before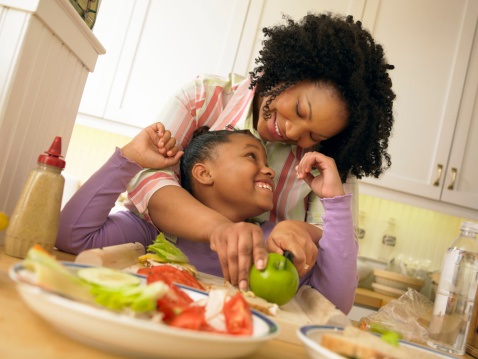 One in five American children have unhealthy cholesterol levels, according to a new report from the U.S. Centers for Disease Control and Prevention.
"Children and teenagers with elevated cholesterol levels are at risk for developing health issues later in life, specifically heart disease and stroke," says Dr. Andrew Van Bergen, pediatric cardiologist at Advocate Children's Heart Institute in Oak Lawn, Ill.
There are two types of cholesterol: high-density lipoprotein (HDL), also known as "good" cholesterol, and low-density lipoprotein (LDL), or "bad" cholesterol. High levels of bad cholesterol are known to be unhealthy, while high levels of good cholesterol are preferred.
For the study, CDC researchers analyzed data from a national survey that took place from 2011 to 2014, and measured the prevalence of three known cholesterol issues (high total cholesterol, low HDL cholesterol and high non-HDL cholesterol in children 6 to 19 years old.
The survey revealed that 21 percent of kids had at least one of the three abnormal cholesterol levels, and 7 percent had high total cholesterol. Researchers also found low levels of the good cholesterol, which helps to remove bad cholesterol from the arteries. More than 13 percent of the surveyed youths had low levels of HDL – a rate that increased with body mass index.
The CDC report concluded that children and adolescents with obesity had the highest prevalence for all cholesterol measures examined, most notably with low HDL cholesterol where prevalence was five times greater among those with obesity than for those of normal weight, similar to previous studies.
High cholesterol in children that's not caused by genetics can be easily treated.
Dr. Van Bergen stresses that simple lifestyle changes like a healthy diet and regular exercise can help lower a child's cholesterol and ultimately improve his or her heart health.
"Foods with trans fat should be completely eliminated and saturated fats kept to a minimum," says Dr. Van Bergen. "Parents should familiarize themselves and their child with nutrition fact labels to help them make informed choices when selecting food items."
It's also advised that parents follow the American Academy of Pediatrics guidelines, which recommend all children between 9 and 11 years old get screened for high cholesterol levels.
Related Posts
Comments
About the Author
Julie Nakis, health enews contributor, is manager of public affairs at Advocate Children's Hospital. She earned her BA in communications from the University of Iowa – Go Hawkeyes! In her free time, she enjoys spending time with friends and family, exploring the city and cheering on the Chicago Cubs and Blackhawks.