What you need to know about mixing medication and alcohol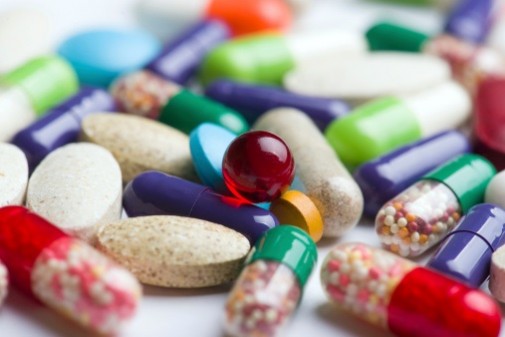 The holidays are a time for family gatherings and holiday parties.
As part of the celebration, it's customary to have a cocktail or hoist up a glass of champagne to start the New Year. For some, even moderate consumption of alcohol may be putting their health at risk if they aren't aware of the dangers of their medications with mixing alcohol.
According to the American Association of Poison Control Centers (AAPCC), alcohol can interact with prescription and over-the-counter medicines in several ways, including:
Alcohol can change the amount of medicine the body absorbs, causing a toxic amount of the drug to build up in the body.
Alcohol can increase the risk of drowsiness and impaired motor function caused by medication.
Alcohol can increase the risk of side effects of medication such as lowered blood pressure and stomach irritation.
"Even small amounts of alcohol can adversely interact with many common pain, cough, cold and flu, and allergy medications," says Dr. Nirav Chudgar, internal medicine physician at Advocate South Suburban Hospital in Hazel Crest, Ill. "People need to be aware of this, particularly during the holidays when parties and other gatherings make drinking more accessible and common."
For those who plan on indulging in some "holiday cheer" this season, the AAPCC recommends people learn the effects of combining alcohol and medicine. For instance:
If a medicine causes drowsiness, know that it will interact with alcohol and make a person even drowsier and more likely to be impaired. Examples include cough and cold medicine and over-the-counter sleep aids.
People taking prescription drugs for anxiety, stress, depression, mood control, seizure control, or pain control should not drink alcoholic beverages. In addition to increasing the risk for drowsiness, dizziness and impairment, mixing alcohol with these medicines can place people at risk for life-threatening breathing difficulties and other dangerous effects.
For people taking any medicine to treat stomach pain, be aware that alcohol can make stomach pain worse and make the drug less effective.
For people taking any medicine that causes them to have stomach pain or nausea, drinking alcohol will likely make stomach pain and nausea worse.
Some blood pressure drugs, when mixed with alcohol, increase the chance for blood pressure to drop too low.
Some diabetes drugs, when mixed with alcohol, can make blood sugar fall too low.
When mixed with alcohol, some antibiotics and diabetes drugs can cause flushing, nausea, vomiting, confusion, low blood pressure and abnormal heart rhythms.
Dr. Chudgar says that the list sets a good foundation for a safe holiday season, but it isn't comprehensive.
"If you take any medicine, it is very important to read and strictly follow warning labels, no matter the circumstances," he says. "And, if you are using medication, always talk with a doctor or pharmacist before drinking alcohol to avoid potentially deadly consequences."
If someone experiences effects from combining alcohol and medicine, they are encouraged to call Poison Control at 1.800.222.1222 for help.
Related Posts
Comments
About the Author
Nate Llewellyn, health enews contributor, is a manager of public affairs at Advocate Medical Group. Nate began his career as a journalist and builds daily on his nearly 20 years of writing experience. He spends most of his free time following his wife to their two sons' various activities.