1 in 4 kids sexually harassed by friends online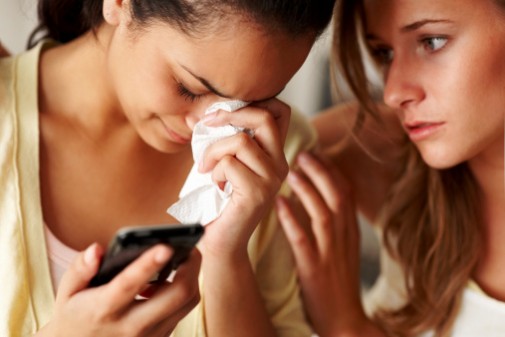 Email, instant messages, Snapchat and other forms of online communication have increased social interaction, but they can also create unique opportunities for unwelcome solicitors.
A new study published in the Journal of Contemporary Criminal Justice, found that one in four children has been sexually harassed by their friends online. The Michigan State University study showed that 24 percent of children 12 to 16 years old were sexually harassed over the internet.
Researchers also concluded that victims are typically children with low self-control.
"This is not to downplay the danger of pedophiles acting online, but it does draw attention to the potential threat of child sexual victimization by the people our kids are closest to, the people they spend the greatest amount of time with online," said Thomas Holt, associate professor of criminal justice at Michigan State University, in a press release.
Sarah Katula, an advanced practice nurse in psychiatry at Advocate Good Samaritan Hospital in Downers Grove, Ill., says that the anonymity someone can have by typing on a computer screen versus having an in-person conversation oftentimes prompts inappropriate topics concerning sexuality.
"From an early age both parents and teachers should be teaching the importance of internet safety and Internet/social media responsibility," says Katula. "Parents have a much smaller sphere of influence and can't monitor every phone, iPad and computer at their child's home, school or wherever they may be."
Holt also suggested that parental-filtering software or keeping the computer in an open space such as the family room didn't seem to reduce the problem.
"So it seems like this is not something that can be technologically solved, at least for the moment. Instead it has to be something that's resolved through engaged conversation between parent and child," Holt said in the release.
Katula says that the effort parents need to make is in education, along with talking about the issues and checking in with their children.
Related Posts
Comments
About the Author
Johnna Kelly, healthe news contributor, is a manager of public affairs and marketing at Advocate Christ Medical Center in Oak Lawn. She is a former newspaper reporter and spent nearly 10 years as a public relations professional working for state and county government. During her time as a communications staffer for the Illinois General Assembly, she was integral in drafting and passing legislation creating Andrea's Law, the nation's first murderer registry. In her spare time, she volunteers at a local homeless shelter, enjoys traveling, photography and watching the Chicago Bulls.