Zika virus could hinder babymoon plans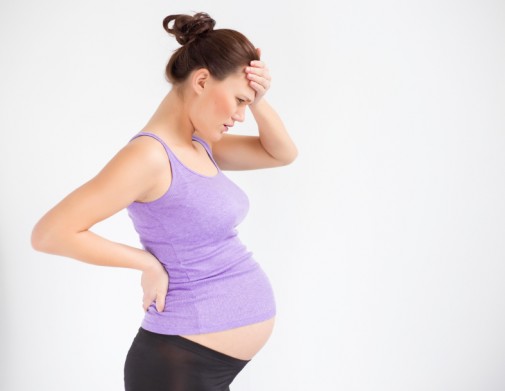 Couples seeking some fun in the sun and relaxation before becoming new parents are encouraged to check federal travel alerts before booking their "babymoon."
The U.S. Centers for Disease Control and Prevention has issued a travel alert for women who are pregnant or trying to get pregnant for areas affected by the Zika virus – the Caribbean, Puerto Rico, Mexico and South America. In addition, the World Health Organization anticipates the Zika virus will continue to spread throughout South, Central and North America.
The Zika virus is a mosquito-borne virus (similar to West Nile virus) that is causing babies to be born with microcephaly, a rare condition that causes incomplete brain development.
According to reports, Brazil has experienced an outbreak since October, where more than 3,500 children have been born with birth defects such as an abnormally small head.
The virus has also affected patients in the United States. A few weeks ago, a baby born in Hawaii with brain damage was reported to have been infected by Zika while in the womb. Locally, the Illinois Department of Public Health (IDPH) has confirmed two pregnant women, who recently traveled to the affected areas, have also contracted the virus.
"There is virtually no risk to Illinois residents since you cannot contract Zika virus from another person, but only through the bite of an infected mosquito," said Nirav Shaw, IDPH director, in a news release.
Since information about the Zika virus is evolving on a daily basis, Dr. Jennifer Balash, obstetrician and gynecologist at Advocate Good Samaritan Hospital in Downers Grove, Ill., recommends women who are trying to become pregnant and those who are already expecting a child postpone travel to the affected areas.
"We know that Zika can affect women in any trimester, and many women don't realize they are pregnant right away," says Dr. Balash. "We also know the Zika virus remains in your blood for the first week of the illness, so the fetus can be affected if pregnancy occurs during that time."
According to the CDC, women who are pregnant and have recently traveled to these areas should see their physician. Symptoms of the Zika virus include fever, rash, muscle aches or conjunctivitis (pink eye), and occur within two weeks of traveling in those locations.
The CDC suggests pregnant women who test positive for the Zika virus schedule regular ultrasounds to monitor the growth of the fetus. Even if the pregnant woman has not experienced any of the symptoms, she should still receive an ultrasound to evaluate the fetus.
"While I can certainly appreciate the urge to escape the bitter cold winter to have one last kid-free, sunny and warm getaway, the potential risk to your developing baby simply isn't worth it," says Dr. Balash.
Related Posts
Comments
About the Author
Johnna Kelly, healthe news contributor, is a manager of public affairs and marketing at Advocate Christ Medical Center in Oak Lawn. She is a former newspaper reporter and spent nearly 10 years as a public relations professional working for state and county government. During her time as a communications staffer for the Illinois General Assembly, she was integral in drafting and passing legislation creating Andrea's Law, the nation's first murderer registry. In her spare time, she volunteers at a local homeless shelter, enjoys traveling, photography and watching the Chicago Bulls.