5 ways to combat dry skin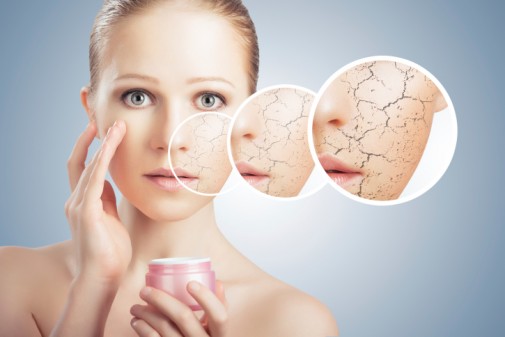 "Oh, the weather outside is frightful, and the fire is so delightful…" but that cozy heat is likely sucking moisture from your skin, leaving it dry and irritated.
"Chicago in the winter is like living in a desert. There is no moisture in the air due to the dryness of the cold weather and the constantly running heating systems," says Dr. Mona Gandhi, dermatologist at Advocate Christ Medical Center in Oak Lawn, Ill.
To combat this dryness and keep skin feeling and looking refreshed during the winter months, Dr. Gandhi offers the following tips:
Purchase a humidifier: Place a humidifier in your bedroom and/or living area to replenish the moisture in the air being dried by indoor heaters. A humidifier will help soothe dry and itchy skin while you are sleeping.
Lather on moisturizer: Switch to a cream moisturizer rather than a lotion in the winter to maintain a barrier between your skin and drying elements. At a minimum, moisturizer should be applied twice a day and applied liberally if skin is feeling particularly dry and tight. Choose a moisturizer that includes an SPF of at least 30 to protect your skin from UV rays.
Protect your hands: Frequent hand washers should use a cream rich in petroleum to prevent the skin on their hands from drying and cracking.
Skip long showers: While a long, hot shower sounds great on a cold day, bathing should be limited to 10 minutes with lukewarm water to avoid stripping your skin's natural oils. Moisturize immediately after showering.
Use gentle cleansers: Avoid harsh soaps with heavy fragrances. Many cleansing products tend to have additives that can irritate the skin. Use a face and body cleanser that is gentle and fragrance-free.
"Wintertime can wreak havoc on the skin, but making small changes in your daily regimen can prevent dryness from occurring and help you maintain a healthy glow," Dr. Gandhi says.
Related Posts
Comments
About the Author
Julie Nakis, health enews contributor, is manager of public affairs at Advocate Children's Hospital. She earned her BA in communications from the University of Iowa – Go Hawkeyes! In her free time, she enjoys spending time with friends and family, exploring the city and cheering on the Chicago Cubs and Blackhawks.