Can consuming more fiber decrease breast cancer risk?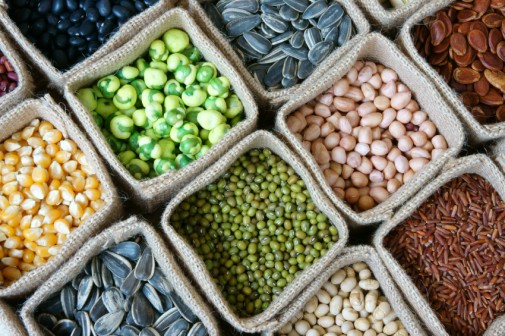 Women who eat more high-fiber foods during their high school years may significantly lower chances of breast cancer later in life compared to those who eat less fiber when young, according to new research findings.
The 20-year study of more than 90,000 women showed those who ate the most fiber while in adolescence or young adulthood had a 16 percent lower lifetime risk of breast cancer than those who ate the least. Notably, the higher consumers of dietary fiber had a 24 percent lower risk of developing breast cancer before menopause, which tends to be faster growing, higher staged and harder to treat.
For each additional 10 grams of fiber eaten each day during their mid- to late-teens, women's breast cancer risk dropped by 13 percent. This amount is equivalent to about a cup of cooked garbanzo beans, two medium oranges or a half cup of wheat bran.
"This really is empowering news for girls and young women," says Dr. Roseanne Krinski, a breast surgeon on staff at Advocate South Suburban Hospital in Hazel Crest, Ill. "These results point toward a way to take an early active role in preventing breast cancer by doing something as simple as increasing their intake of dietary fiber."
The study authors report that the effects of fiber intake on breast cancer may be because of its tendency to lower the amount of estrogen in a woman's body.  Many studies have shown the relation between high estrogen levels and breast cancer.
"These results underscore the importance of promoting healthy eating habits, particularly among their adolescents and teens," says Dr. Krinski. "The best way to battle breast cancer is through prevention, and good nutrition earlier in life appears to play a significant role in heading off this devastating disease."
According to the Academy of Nutrition and Dietetics, most Americans are falling far short of the recommended daily amount in their diets. Women should aim for 25 grams of fiber per day, while men should target 38 grams (or 21 and 30 grams daily, respectively, for those over the age of 51).
Dr. Krinski advises that everyone, not just teenage girls, up their intake of dietary fiber by adding it at each meal. She recommends fruits, vegetables, whole grains and beans. And, she adds that popcorn, edamame, seeds and nuts are also great offerings for snack-happy teens.
Related Posts
Comments
About the Author
Nate Llewellyn, health enews contributor, is a manager of public affairs at Advocate Medical Group. Nate began his career as a journalist and builds daily on his nearly 20 years of writing experience. He spends most of his free time following his wife to their two sons' various activities.