Woman reunites with nurse who saved husband's life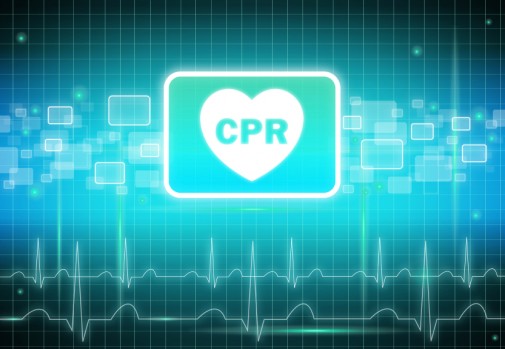 Maryann Cerny was prescribed cardiac rehabilitation at the Advocate Heart Institute following a heart attack in October of 2015. When she arrived for her first session, Maryann knew she had seen her cardiac rehab nurse before. But she wasn't quite sure where.
That night, she suddenly remembered the connection. At her next session, she walked up to the nurse, Jody Thompson and said, "You are the person who gave me my 'boyfriend' back for a few more years."
Jody had been the lead on a rapid response team several years earlier when Maryann's husband went into cardiac arrest at Advocate Lutheran General Hospital in Park Ridge, Ill. She performed CPR and Maryann's husband, Jack, a retired Chicago firefighter, survived.
"She saved his life," says Maryann. "I will never forget her. As they were rushing him to the Intensive Care Unit, I remember that Jody was walking beside him and she paused to tell me that he was okay…he was going to be okay."
"It was kind of surreal when Maryann remembered me," says Jody. "I was overwhelmed, it gave me chills when she described the impact I had on her life. I was just doing my job."
But Maryann says Jody did more than just her job. "We may have had just a short encounter with Jody, but we talked about her often," recalls Maryann. "She played such an important role in our lives."
As an intensive care nurse on the rapid response team, Jody has performed CPR on all too many patients over the course of her 25-year career. "You just pray that the outcome is good," says Jody.
"Maryann's husband was lucky," says Dr. Alan Brown, cardiologist with Advocate Heart Institute and the chair of cardiology at Advocate Lutheran General Hospital. "Most people must receive CPR within four to six minutes to survive. That's why it is so important for people outside of health care to learn CPR, so they too can respond quickly in an emergency situation."
While Maryann's husband did pass away several months ago, he lived several years after meeting Jody.
"It's a coincidence of life—finding someone who has influenced my life in such an important way," says Maryann. "I am sure there are many more people out there who wish they could reach out and thank Jody and other nurses for saving a loved one's life."
"Meeting Maryann again has made my career," says Jody. "It doesn't often happen that you see people again and know how things turned out. It has been a joy."
Related Posts
Comments
About the Author
Evonne Woloshyn, health enews contributor, is director of public affairs at Advocate Children's Hospital. Evonne began her career as an anchor and reporter in broadcast news. Over the past 20 years, she has worked in health care marketing in both Ohio and Illinois. Evonne loves to travel, spend time with family and is an avid Pittsburgh Steelers fan!