Can post-concussion symptoms in kids be predicted?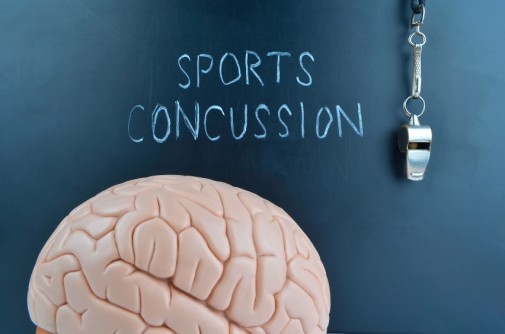 Two youth soccer players collide and both suffer concussions.
One child is more likely to bounce back quickly from the head injury. The other, however, is at much higher risk to endure weeks of post-concussion symptoms, ranging from headaches and dizziness to emotional and behavioral issues.
So how does a doctor know which kid is which? That information is critical to developing a treatment plan and knowing how soon the child should return to action.
According to a recent study, a new assessment score now allows clinicians to predict a child's risk of experiencing these symptoms for more than a month, known as persistent post-concussion symptoms (PPCS).
The ability to predict high risk could improve treatment planning and even open the door to preventing these long-term symptoms, said Dr. Roger Zemek, lead author and scientist at the Children's Hospital of Eastern Ontario, in a press release.
"This study will be a cornerstone for future concussion treatment," Dr. Zemek said. "Researchers now have the ability to target high-risk children for novel interventions with the goal of preventing PPCS."
More than 3,000 kids – ages 5 to 18 – were evaluated within 48 hours of their head injury at nine different pediatric emergency departments across Canada. The study found that evaluating the child using the PPCS risk assessment score was "significantly better than the child's physician was at predicting future PPCS," according to the release.
Missed school, depressed mood and reduced social activity are among the possible consequences associated with long-term post-concussion symptoms in kids.
For young athletes, these types of risk scores are particularly important because not every child who suffers a concussion will see a doctor, says Dr. Jerry Bauer, neurosurgeon at Advocate Lutheran General Hospital in Park Ridge, Ill.
"We have to give the trainers and coaches some kind of parameters as to when it's reasonable to allow kids to go back in and play."
The score, which was developed by experts from Canada and the United States, considers demographics, history, initial symptoms, cognitive complaints and physical examination.
The future holds reason for additional optimism, according to Dr. Bauer, who says even more sophisticated methods in the form of blood testing could be on the horizon.
"I think these risk assessment scores are very useful, but I think they will be supplanted by better, more objective evidence in the future."
Related Posts
Comments
About the Author
David Good, health enews contributor, is the senior digital content specialist for Advocate Health Care – this after 14 years as a journalist in Chicago's suburbs. The lifelong soccer player now spends much of his time kicking around with his wife and two young daughters.