New Zika guidelines on pregnancy planning, unprotected sex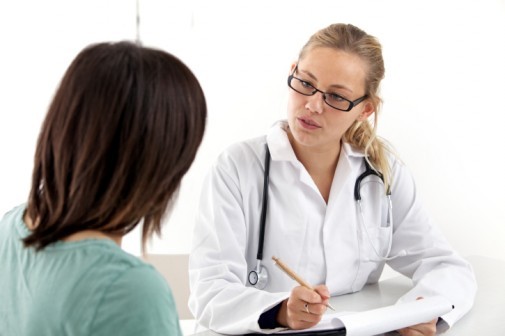 If a woman has the Zika virus or thinks that she might, she should wait at least eight weeks before trying to get pregnant. And if a man has the virus or its symptoms, he should wait at least six months before having unprotected sex.
These are among the updated Zika virus recommendations for sex and pregnancy issued on March 25 by the U.S. Centers for Disease Control and Prevention (CDC).
CDC officials said they updated previous guidelines in an effort to give health care professionals the best advice to share with their patients about pregnancy planning and the timing of pregnancy after possible exposure to the mosquito-borne Zika virus. But they stressed they still have lots of questions about the virus and its link to fetal abnormalities.
Mounting evidence supports a link between Zika and microcephaly, a birth defect that is a sign of incomplete brain development, and possibly other problems such as miscarriage and stillbirth. The rate of these complications is not known but is being studied further, the CDC reports.
Dr. Maja Middleton, an obstetrician and gynecologist with Advocate Condell Medical Center in Libertyville, Ill., says the updates are welcomed.
"It's always great to have recommendations from the CDC on issues like this," Dr. Middleton says. "This is a developing issue, and we still have a lot to learn, so to have guidelines from the CDC helps us to understand what is the best care we can provide to our patients."
The CDC released three Zika articles on March 25. One of them updates interim guidelines for pregnant and reproductive-age women; another updates guidelines for preventing sexual transmission of Zika; and the third focuses on increasing access to contraception in areas with active Zika transmission.
For women and men who have been diagnosed with the Zika virus or who have symptoms of Zika, including fever, rash, joint pain or pink eye after possible exposure to Zika, the CDC recommends health care providers advise:
Women wait at least eight weeks after symptoms first appeared before trying to get pregnant.
Men wait at least six months after their symptoms first appeared to have unprotected sex.
In making these recommendations, the CDC considered the longest known risk period and then multiplied that by three.
For men and women without symptoms of Zika but who had possible exposure to the virus from recent travel or sexual contact, the CDC recommends health care providers advise their patients to wait at least eight weeks after their possible exposure before trying to get pregnant.
The Zika virus was discovered in Uganda in 1947. It was previously thought to be relatively harmless, causing no symptoms or mild ones for most healthy adults who were infected.
But the virus was positively identified in Brazil in May 2015, and by the end of the year, Brazilian health officials began seeing a surge in babies born with microcephaly. They fear Zika is to blame. The link has not been confirmed, but evidence supporting a connection continues to mount. Earlier this year, the World Health Organization declared a public health emergency and issued warnings about the potential dangers of Zika infection for fetal development.
At least 273 U.S. residents in 35 states have tested positive for the Zika virus infection. Nineteen of those cases involve pregnant women, according to the CDC, which continues to update its recommendations as new information becomes available.
Dr. Middleton says her patients are looking for answers.
"We've had a lot of questions about Zika for both current and future planning of pregnancies," she says. "The recommendations have been changing rather quickly, so the main thing we recommend is not doing any unnecessary traveling to endemic areas. And, if travel is necessary, then using bug spray and long sleeves to help prevent mosquito bites. If someone has traveled, then we are following the guidelines for testing and follow up with our Maternal-Fetal Medicine colleagues.
"We are still learning a lot about Zika and its effects on growing fetuses, so in the absence of all of the answers, we have to proceed with an abundance of precaution," Dr. Middleton says.
Dr. Middleton will be presenting "The Zika Virus: What You Need to Know" from 6:30 to 8:00 p.m. on April 21 at Advocate Condell Medical Center, 801 S. Milwaukee Ave., Libertyville, Ill. The free community event is open to the public. For more information or to register, call 1-800-323-8622 and mention code 5G10.
Related Posts
Comments
About the Author
Kathleen Troher, health enews contributor, is manager of public affairs and marketing at Advocate Good Sheperd Hospital in Barrington. She has more than 20 years of journalism experience, with her primary focus in the newspaper and magazine industry. Kathleen graduated from Columbia College in Chicago, earning her degree in journalism with an emphasis on science writing and broadcasting. She loves to travel with her husband, Ross. They share their home with a sweet Samoyed named Maggie.